Zapproved Integrates Legal Hold and Data Collection: Now Collects from Box!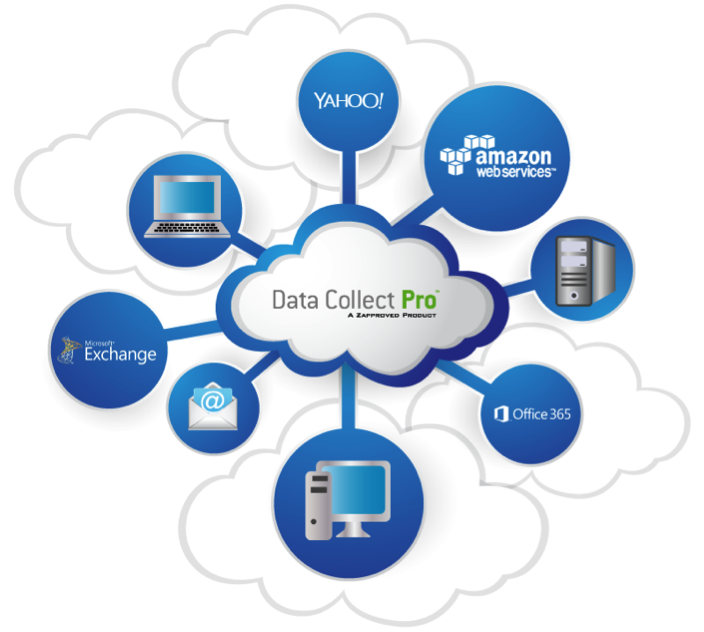 This month we are proud to bring enhancements to the corporate ESI collection process, where more and more legal departments are doing ESI collections themselves. Updates to Data Collect Pro and Legal Hold Pro offer new steps forward toward modern in-house defensible legal holds, smart, forensically sound, targeted collections and detailed tracking and reporting. All made accessible with the power of on-demand, ultra-secure cloud computing.
Here are a few highlights from this month's releases that drive efficiency into law department eDiscovery processes.
Faster Collection Starts. The new release of Data Collect Pro automates collection requests and audit trails by integrating collection requests in Legal Hold Pro with collection execution in Data Collect Pro. You can send an email instructing your paralegal or eDiscovery manager to collect custodian data right from the Legal Hold Pro dashboard where you initiated the legal hold. The collector will automatically have a Data Collect Pro account created, and once in, will happily find the matter, custodian details and collections already set up and ready to collect. Sound like a time saver? You bet. And risk of missing details from manual inputting is also eliminated. Data Collect Pro is as easy as booking online travel — you can get started right away on filtering out the weeds to collect a targeted data set to lower downstream processing and review costs.
In-Sync, Integrated Reports. You can now also see collection status, exceptions, size, etc. in Legal Hold Pro, thanks to new integration with Data Collect Pro. The data is automatically passed from Data Collect Pro to the Legal Hold Pro so folks in legal departments can now issue hold notices, monitor hold compliance and collection status right from their own desktop.
Velocity, Volume and Variety. These are the catch words for the speed at which massive amounts of data are created every day in all sorts of forms and containers. eDiscovery practitioners must be able to collect all sorts of different data types from all sorts of sources to uncover potential evidence in legal cases. Newer sources include cloud storage and file sharing services like Box and Dropbox. Data Collect Pro users can now collect from Box, a service used by a growing number of enterprises. And Dropbox collection, which started in the consumer market but is catching on in corporations, will be available in April.
Plan for an Efficient Future, Now. Data Collect Pro uses an installed agent to access computers. This release gives your team options on when and how to install the agent on laptops and PCs. The agent can now easily be deployed across a network or to a targeted computer. You can install the agent at the time of collection or deploy it ahead of time so that you are ready if you ever need to collect. For example, you can plan for the future now and pre-deploy the agent on "serial custodians'" computers. Or install it when these folks, who frequently have information relevant to legal matters due to their title and function, get new computers. The future is now, and the choice is yours.
Here at Zapproved, we believe in modernizing eDiscovery. We support forward thinking corporate law departments that are honing eDiscovery into a more efficient process, where more is done by the in-house team downstream to lower upstream eDiscovery costs.
Carolyn Casey, Esq. is the Product Marketing Director at Zapproved in Portland, OR. She is a frequent commentator and speaker on emerging discovery and information governance best practices. Follow her on Twitter at @carolyncaseypdx.