There are certain people that stand out and truly make a difference. U.S. District Court Judge Shira Scheindlin is one of those people who has taken strong and independent stances on issues surrounding the civil justice system and as a result, had profound impact. While she's regularly praised for her seminal rulings in Zubulake v. UBS Warburg that were considered "ground breaking" and changed — or rather charted — the course of ediscovery, including defining contemporary standards for preservation.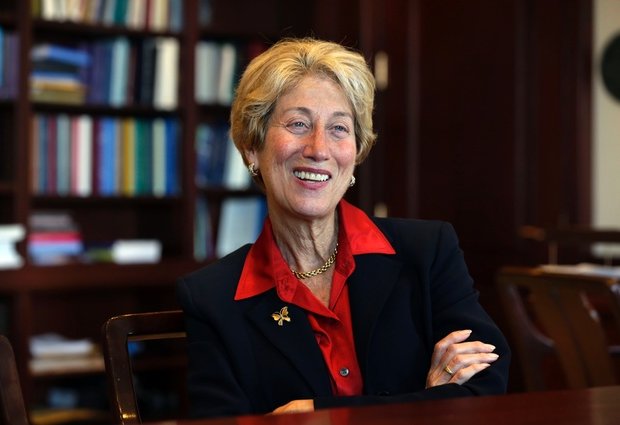 Judge Scheindlin inaugurated the concept of legal holds in her landmark Zubulake opinions, which was further refined and reinforced in the equally important sequel Pension Committee of the Univ. of Montreal Pension Plan v Banc of America Securities, LLC decision . In fact, she went so far as to subtitle The Pension Committee opinion "Zubulake Revisited: Six Years Later," where the failure to issue a written legal hold notice whenever litigation is reasonably anticipated, was deemed grossly negligent.
Bright line rules that make life simpler are a rare occurrence. Those who practice law remember that rules regarding the duty to issue written litigation hold notices were open to nuance and interpretation. The Pension Committee opinion is known as the moment when written litigation holds became a black and white issue.
Scheindlin went out of her way to send a clear message – federal judges do not want to waste time poring over reams of submissions related to whether ESI has been properly preserved. It was clear from her 89-page opinion that she wanted to convey her impatience with counsel who were not taking seriously the duty to preserve relevant records.
The failure to issue written litigation holds is undermining the integrity of the judicial process. She noted in her introduction of the Pension Committee opinion: "By now, it should be abundantly clear that the duty to preserve means what it says and that a failure to preserve records – paper or electronic – and to search in the right places for those records, will inevitably result in the spoliation of evidence."
While Pension Committee was cited extensively owing to its clarity and scholarship, it was not without controversy as the legal community struggled with its implications, and to some, seemingly imposing a near-impossible burden on litigants and counsel. In the intervening years, dozens of opinions from diverse jurisdictions at the federal and state level have addressed poor evidence handling and avoidable spoliation because they impose their own worrisome burdens on our system of justice, burdens which Pension Committee sought to address. While not every court was in alignment on the details regarding standard of care that Judge Scheindlin set forth, such as in Chin v. Port Authority, there is universal agreement on litigants needing to take ample steps to preserve potentially responsive information.
"Judge Scheindlin's rulings have clearly shaped the nation's standards on ediscovery for U.S. civil litigation. As her rulings in Zubulake became the foundation for the 2006 Federal Rules amendments, Pension Committee was seen by many as the harbinger for the 2015 revisions on preservation and spoliation," commented Brad Harris, VP of Product at Zapproved.
Interestingly, in her opinion on Sekisui American Corporation v. Hart she made her objections to proposed changes to FRCP 37(e) known as noted in footnote 51, of the opinion she explained,
"the proposed rule would permit sanctions only if the destruction of evidence (1) caused substantial prejudice and was willful or in bad faith or (2) irreparably deprived a party of any meaningful opportunity to present or defend its claims…. The Advisory Committee Note to the proposed rule would require the innocent party to prove that 'it has been substantially prejudiced by the loss' of relevant information, even where the spoliating party destroyed information willfully or in bad faith. 5/8/2013 Report of the Advisory Committee on Civil Rules at 47. I do not agree that the burden to prove prejudice from missing evidence lost as a result of willful or intentional misconduct should fall on the innocent party. Furthermore, imposing sanctions only where evidence is destroyed willfully or in bad faith creates perverse incentives and encourages sloppy behavior. Under the proposed rule, parties who destroy evidence cannot be sanctioned (although they can be subject to "remedial curative measures") even if they were negligent, grossly negligent, or reckless in doing so."
"Judge Scheindlin's tireless leadership has not only clarified best practices for preservation, but also sought to establish reasonable standards as the measure of defensible action, instead of unattainable perfection," said Harris. "Her legacy is that she led the courts, and thus the legal community as a whole, through the challenging transition from paper into the Digital Age."