Learn better ediscovery and preservation processes for colleges and universities in making the grade for Title IX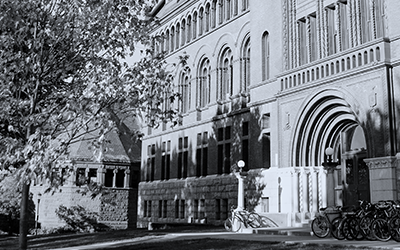 Educational organizations confront a myriad of legal challenges under anti-discrimination act Title IX: lawsuits, federal and state audits, program reviews, internal investigations and public information requests.
Colleges and universities, for example, face heightened scrutiny of their efforts to prevent, respond to and report incidents of sexual assault and violence as a result of high-profile claims brought under Title IX. Most schools are ill equipped to handle these demands, as their data stores are fragmented and they use largely manual processes for tracking and processing legal and regulatory matters.
These challenges underscore the need for a comprehensive litigation readiness and ediscovery plan.
Based on Zapproved's experience working with colleges and universities across the U.S., we've assembled a comprehensive guide for ediscovery success with Title IX. Tap in for tips to help you uncover the gaps in your ediscovery program and implement a strategy to reduce risk and create a culture of compliance.
These proven ediscovery best practices will help your organization:
Create a defensible and cost-effective litigation readiness plan.
Slash ediscovery expenses and reduce dependence on outside counsel.
Deliver better litigation outcomes in less time.