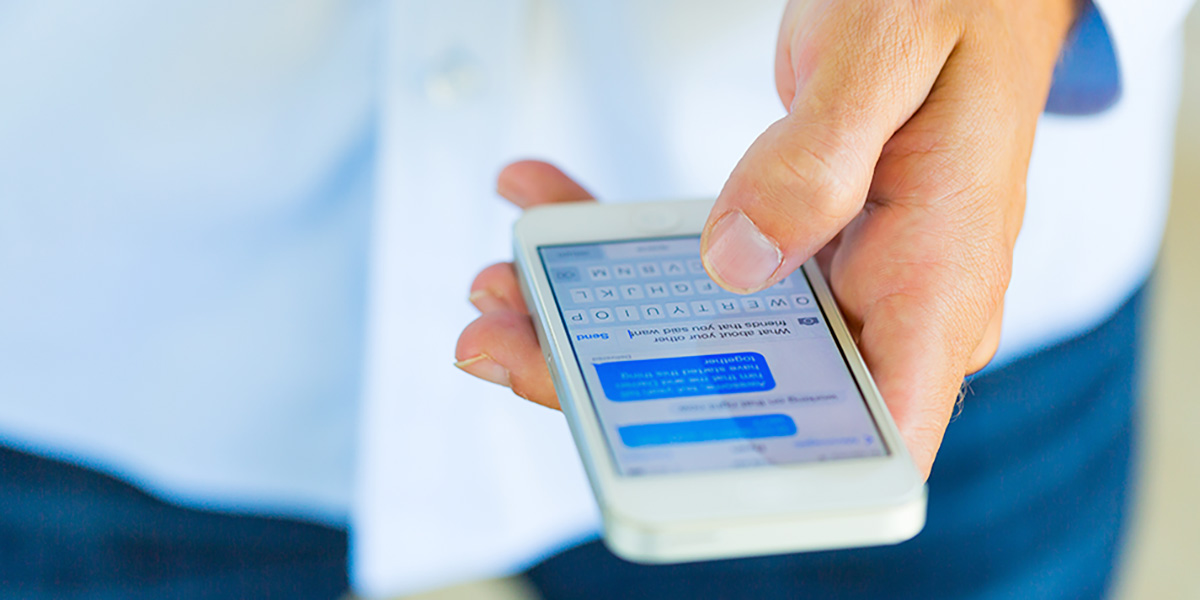 Sinclair v. Cambria Cnty.
No. 3:17-cv-149 (W.D. Pa. Sept. 28, 2018)
In this employment discrimination case, the court sanctioned the plaintiff for her prejudicial spoliation of text messages.
The plaintiff, Tammy Sinclair, was previously employed as a counselor at the Cambria County Prison. She alleged that the county discriminated against her, passing her over for a promotion because of her age and gender.
Sinclair sat for a deposition on March 8, 2018. She testified that in preparing for the deposition, she had exchanged text messages with eight of her former coworkers. She explained that she "wanted to know what they thought" of her performance as a supervisor. Cambria County's counsel "noted that she planned to submit a discovery request" for copies of those text messages.
Ten days later, the county requested "any and all communications, including text messages" between Sinclair and her former coworkers.
In July, Sinclair's counsel advised the county that "she could not obtain the text messages" from her client's phone. Sinclair stated only that her copies of text messages were automatically deleted due to a setting on the phone.
Sinclair's counsel determined from phone records that there were 163 potentially relevant text messages. Counsel "recovered and produced at least 85" of those messages from the other participants. The remaining 78 messages were permanently lost.
Cambria County moved for sanctions under Federal Rule of Civil Procedure 37(e).
The court readily found that Sinclair had a duty to preserve the texts and that she failed to do so. Despite counsel's diligent efforts, the remaining messages could not be fully restored or replaced through additional discovery.
The court further determined that the loss of those messages caused prejudice to the county. As part of her claim, Sinclair necessarily "alleges that she was qualified for a promotion" that she was discriminatorily denied. The county offered, as a "plausible, good-faith explanation," that the lost messages "may have included complaints of non-promotion from Sinclair's male coworkers." In a footnote, the court observed that this explanation, even if "entirely hypothetical," was sufficient to show prejudice. Because this evidence would clearly diminish her claim of gender discrimination, its loss prejudiced the county.
However, the court found no evidence that Sinclair had acted intentionally in spoliating the text messages. It also noted that the prejudice to the county was not severe. The court opined that it was "unlikely" that anything in the text messages would have "materially damage[d]" Sinclair's discrimination claims.
The court denied harsh sanctions under Rule 37(e)(2) and imposed only monetary sanctions. It ordered Sinclair to pay all of Cambria County's "attorney's fees and costs associated with the deletion of the text messages."
Takeaways on Quickly Preserving Evidence
While Sinclair's counsel undertook what seems to be a heroic effort to recover text messages, it was likely entirely avoidable. Sinclair and her attorney knew at the deposition that the county wanted her text messages; those messages could have, and should have, been preserved immediately. At the least, counsel was obligated to ensure that Sinclair — presumably not a sophisticated litigant — wouldn't accidentally or intentionally lose that evidence. The lesson here is simple: don't put off preserving evidence or, if necessary, collecting it to ensure that it is preserved.