Inadvertent spoliation is something no legal team wants to happen on their watch — yet it's hard to keep track of changes in the employee base. Organizations managing holds with multiple employees (custodians) know that it's critically important that their custodian's data doesn't get lost or erased — especially in the case of the terminated active custodians.
We've listened to our in-house legal team customers who want enhanced functionality to make active custodian management easier. With Legal Hold Pro, instead of having to manually compare different reports or lists, corporate legal teams can subscribe directly to an automated report showing a list of employees who have had changes to certain fields specified by the user. The report comparison on the active custodians helps to track changes to the employment status field — automatically alerting the in-house legal team of changes so that they can rapidly discover when custodians leave the company.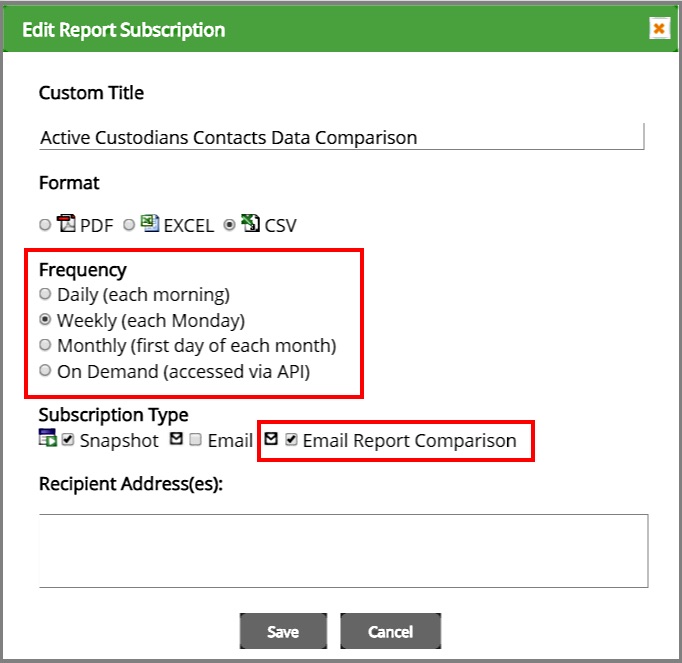 By automating the report generation and the distribution, the process supports the team's access to the information they need to evaluate. Then the team can look at the data and make informed decisions so they can control the steps that require human thought — ensuring the company collects the custodian's computer and data for preservation.

"We hear regularly from customers how the comparison report helps them identify changes quickly and make decisions for each unique case on what needs to happen next," said Katy Boyles, Product Manager, Zapproved. "Through making it possible to save preferences to the report and sign up for a subscription notification, we've made the custodian management process easier, more efficient, and more effective."
Another common use of this feature is to keep track of changes for active custodians such as when they change departments, titles, locations, etc. Regularly reviewing changes in personnel helps to determine if they will be switching computers or if the organization needs to collect anything or take a PST to avoid losing data. Additionally, it helps the legal team identify its necessary to add alternate employees as new custodians to a hold.
Interested in learning more?
Dive into the benefits of automating the legal hold notification process and how it helps in-house counsel preserve discovery data defensibly. Contact customer success or schedule an ediscovery demo today!