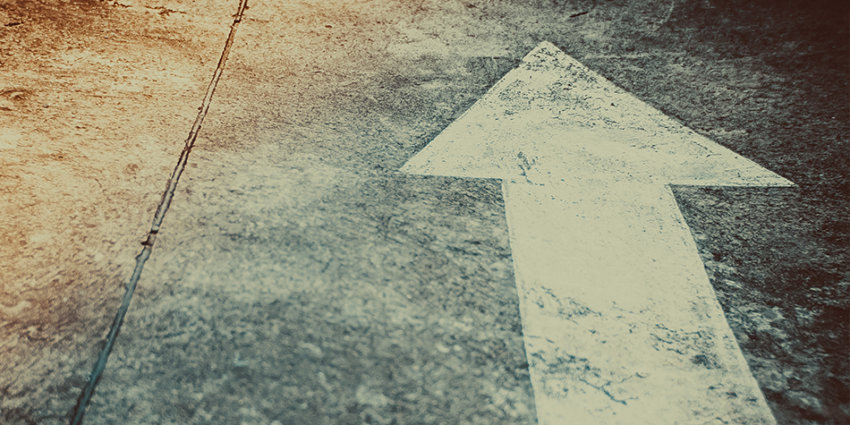 What factors will most influence ediscovery in 2018?
Maura R. Grossman (Research Professor & eDiscovery Lawyer, University of Waterloo & Maura Grossman Law): I see two major developments on the horizon that are not entirely unrelated. Machine-learning applications will increase their footprint, both at law firms and their clients, through the introduction of a wide variety of AI products — some useful and others disappointing. Technology-assisted review (TAR) in ediscovery will become more mainstream and adoption will continue to increase, as users become more comfortable with TAR and its price comes down. Other machine-learning applications, such as due diligence and contract review tools, will also see greater use, as will tools that either automate rote legal tasks or increase access to justice. The use of analytics to predict case outcomes and other litigation-related issues, will remain the province of early adopters. The General Data Protection Regulation (GDPR), AI and big data, in general, will also increase the focus on data privacy and protection in 2018, as lawyers and their clients grapple with managing and protecting confidential information in increasingly challenging environments.
David Cohen (Partner, Reed Smith LLP): Judges and magistrates will play the biggest role in influencing discovery. After the Federal Rule amendments at the end of 2015, most lawyers and judges were not sure whether those amendments would have a big impact in bringing discovery under control. Now, more than two years later, most of us believe that the new rules have had an impact in many jurisdictions — attorneys are arguing for proportionality-based limits to preservation and discovery, and many courts are starting to listen and change the "no discovery is too broad" attitude that prevailed in many jurisdictions in prior years. Experience in 2018 will determine how far the pendulum has shifted, and whether judges will continue the trend of deferring to producing parties on reasonable discovery limits and procedures, or will give requesting parties more deference to pursue broad discovery or to control how producing parties meet their discovery obligations.
Hon. James C. Francis IV (United States Magistrate Judge retired): There's nothing new under the sun. Ediscovery will be influenced in 2018 by the interaction among the same factors that have always played the greatest role: volume, cost and technology. As the volume of data continues to explode, so will the cost of ediscovery unless entities embrace technologies that provide cost savings. On the front end, this includes technologies that allow for archiving and the sensible destruction of data. On the back end, it involves utilizing available search technologies to improve reliability while reducing expense. With all due respect to my former colleagues on the bench, judicial opinions have far less impact on the state of ediscovery than the decisions made by the "players."
Once the General Data Protection Regulation becomes active in May 2018, what short-term impact will we see?
Cohen: The impact of the GDPR is already being felt. When it comes to cross-border discovery, the GDPR will not be a huge change from existing European data protection laws dating back to the 1995 EU Directive 95/46 — what is changing is the willingness of European authorities to enforce the cross-border restrictions, and the magnitude of potential penalties for violating the laws. Hopefully all of the publicity surrounding the GDPR will help sensitize U.S. judges that this is a real issue, the interests of comity require due regard to the laws of foreign sovereigns, and it is unfair to put litigants in a position of having to violate foreign laws to comply with U.S. discovery. In the pending U.S. Supreme Court case United States v. Microsoft, a number of amici briefs, including one on behalf of the European Union and one on behalf of leading ediscovery practitioners in the U.S., have urged the Supreme Court to provide more direction to lower courts to pay due regard to comity considerations when considering cross-border discovery issues.
Francis: I suspect that, outside of the litigation context, the advent of the GDPR will have a substantial impact on the protocols that multinational entities utilize to transfer data across borders; however, I am not qualified to expound on what may happen within corporations. In litigation, the impact of the GDPR is likely to vary, depending on who is the focus. Responding parties will surely raise the GDPR as a barrier — and claim that it is an absolute one — to producing discovery from abroad. Judges, on the other hand, are unlikely to view the GDPR as signaling such a seismic shift. Given the track record of the courts in applying the Aerospatiale case, it is more probable that judges will continue to view the need for information in litigation as generally outweighing foreign privacy interests, though the calculus may be affected to some extent.
Compared to 2017, will corporations more successfully protect their information from data breaches?
Cohen: Most corporations (and law firms) are more focused on protecting their data in the wake of all of the corporate, political and law firm breaches that have occurred in recent years. While attention to data security is certainly increasing, hackers are also developing new techniques and becoming more sophisticated. As we have seen, some of this hacking activity is even state-sponsored or condoned. Accordingly, it feels pretty safe to predict that we are far from the end of high profile data breaches and hacking.
Which data sources will present significant complications for ediscovery?
Cohen: Getting data out of Microsoft 365 and other systems will continue to present challenges as more and more companies move to cloud-hosted solutions. Aside from that, the number of devices connected to the internet is increasing exponentially and we are just at the forefront of litigants starting to seek discovery from non-traditional sources. Whether we are talking about recordings of conversations by Amazon Echo or Google Home, gathering people's location history from cell tower data or photograph metadata, information recorded in smart cars, or new workplace collaboration tools like Slack or Asana, it certainly is not just about email anymore!
What effects will the current government administration have on corporate ediscovery and litigation?
Cohen: There certainly seems to be a move toward less government regulation. Continued reductions in environmental, financial, antitrust and other regulation and enforcement can be expected to reduce investigations and litigation in many business sectors, thereby reducing the volume of discovery overall.