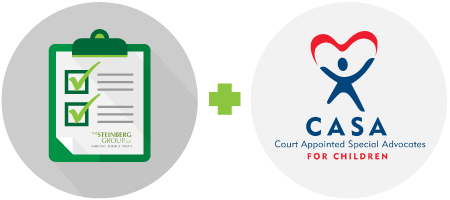 The team at Zapproved are excited to support the 3rd annual Litigation Hold and Data Preservation Benchmark Survey, conducted by The Steinberg Group LLC. Complete the survey and Zapproved will donate $5 to Court Appointed Special Advocates (CASA)
This quick survey is designed to shed light on how organizations manage and oversee legal holds. It will elicit perspectives from professionals in different roles at a variety of organizations and industries, with a goal of illustrating how the associated risks, attitudes and processes in this area continue to evolve. The research will be shared with policy and rule-making bodies so they have a current overview of the impact of legal preservation.
As a legal professional, you're invited to contribute your knowledge to help inform the conversation. All survey participants (and their organizations) remain anonymous, and will receive exclusive access to the data, the resulting report, and invitation-only webinar, which will present:
Maturity of the legal hold process across industries and organizations
Insights on the risks incurred when dealing with preservation initiatives, and how other companies perceive and mitigate that risk
How resources are prioritized to effectively manage the legal hold process as part of ediscovery
Role-specific perspectives from GCs/AGCs, Paralegals, Litigation Support, Records Managers
Compare how organizational characteristics are evolving with regard to legal hold practices vs. 2014
Help us shape how the legal hold process is perceived in both legal and corporate arenas. By donating your knowledge, you'll also be supporting CASA.