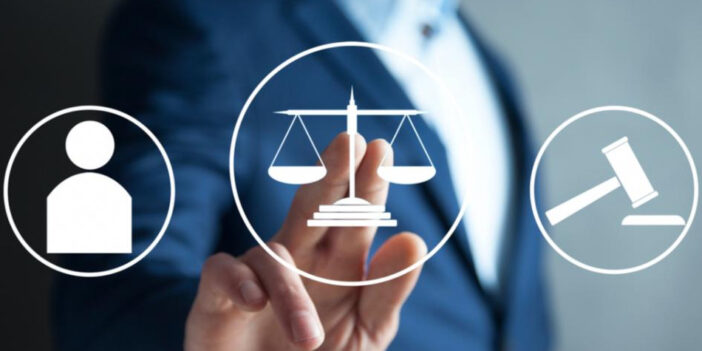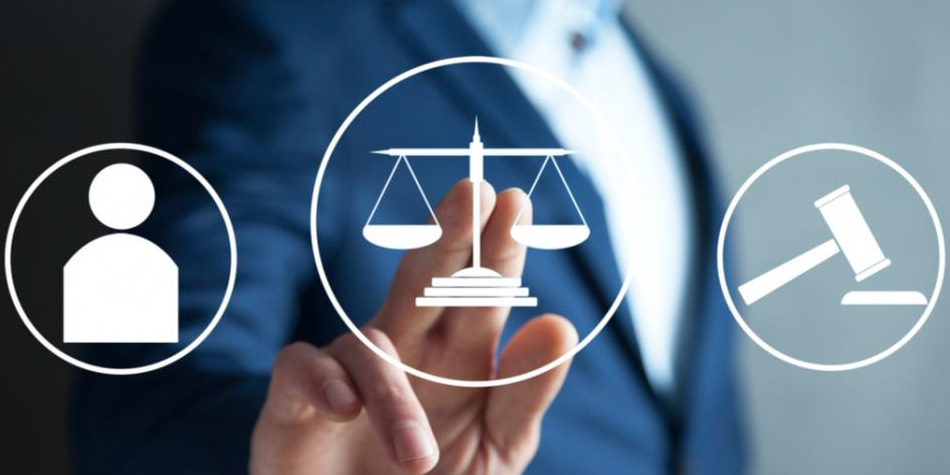 From computer automation taking on administrative tasks such as filing and invoicing to advances in artificial intelligence that streamline client intake and provide information on legal options, technology continues to transform the legal field.
Zapproved compiled a history of 15 ways that technology has transformed the legal field using information from legal news, scientific journals, and technology reports. The story focuses on specific technologies or technological milestones that have been used to make researching, filing, managing, and litigating cases more accessible and smart, such as predictive analytics and automated case management.

Technology began playing a role in the legal field in the mid-20th century. In the early 1950s, dictation machines were marketed to law firms for the first time, making it possible for lawyers to record notes for their assistants or secretaries to type at a later date. A couple of decades later in the 1970s, law firms began using computers and LexisNexis, an online information service, which changed the way legal teams performed research to prepare their cases.
Trending:
Legal holds are a cornerstone of any corporate legal department and are the foundation from which all the following ediscovery work is based. Data security and deployment are among the important considerations for what to look for in legal hold software.
Today, with big data it's possible to forecast likely outcomes of cases and make data-driven decisions that bring the most benefit to clients while keeping costs down. Video conferencing and productivity apps allow for dispersed law firms to collaborate while the same blockchain technology that cryptocurrency is built on allows smart contracts to be exercised seamlessly and securely.
Read on to learn more about how technology has transformed the legal field and what the future may hold.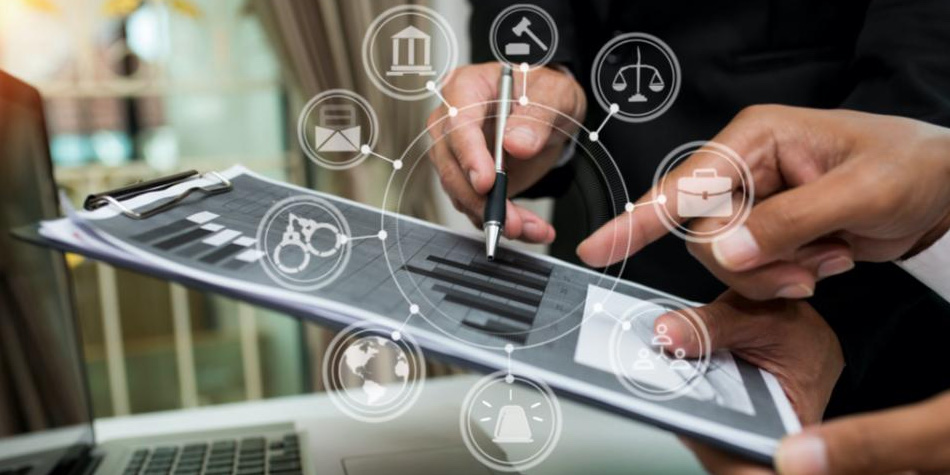 1940s: Predictive Analytics
Predictive analytics, first used by the government on early computers in the 1940s, takes data points—including costs, outcomes of past cases, and whether similar cases settled or were litigated—to create a prediction of the most likely outcome for a given case. Predictive analytics takes some of the guesswork and subjectivity out of decision-making by providing a likely objective outcome-based on facts. Predictive analytics can also be used to find trends in rulings by specific judges or in similar cases. It can also be used internally to find ways of working more efficiently, streamlining workflow, and making the legal process more transparent to clients.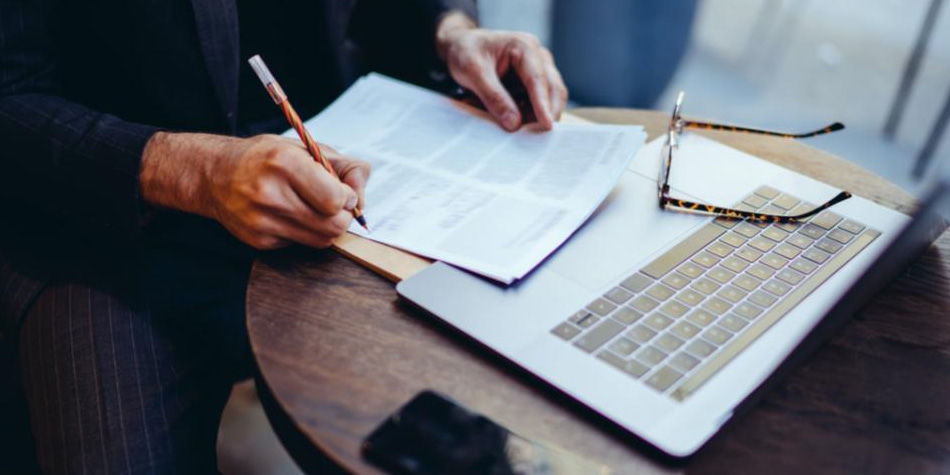 1970s: Legal Research Using Online Databases
In the days before case law was available on databases accessible from any internet-enabled device, law research was cumbersome and time-consuming. Conducting legal research by hand in a law library was prone to human error, and limited capacity made scouring every relevant case impossible. Online repositories and digital platforms make searching federal legal decisions and laws in all 50 states much easier and instantaneous.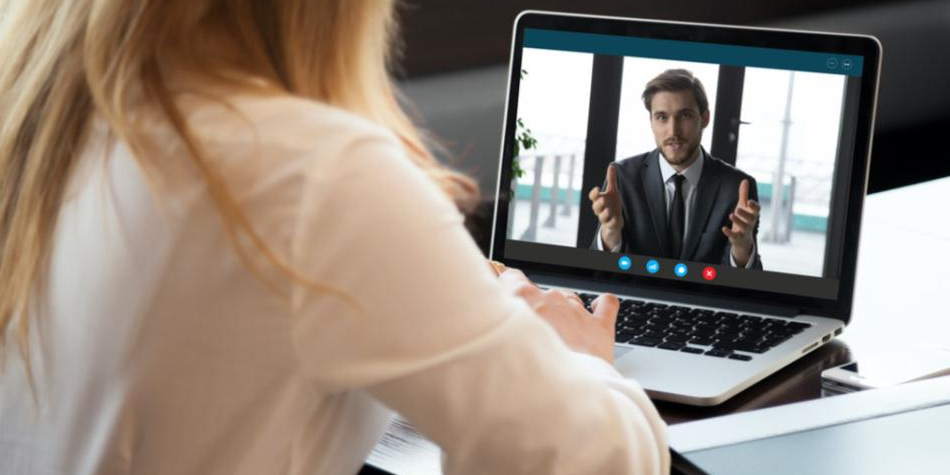 1990s: Online Dispute Resolution
Online Dispute Resolution (ODR) was first used in the 1990s by e-commerce companies such as eBay to resolve disputes between buyers and sellers. It has since proved useful in the law sector to lower roadblocks that prevent some citizens from accessing the courts. Certain individuals may not have the time or the required transportation to be physically present at a courthouse, or may feel intimidated and confused by the process. The first court-annexed ODR site launched in 2014, and as of November 2019, there were 66 ODR sites in 12 states. There are more ODR sites to deal with traffic cases than any other type. Common case types to be settled with ODR also include warrant, civil debt, small claims, and criminal.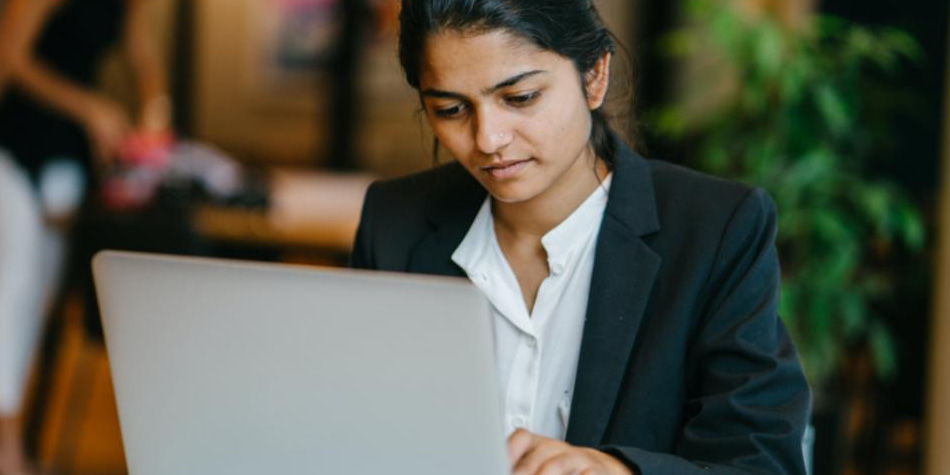 1990s: Online Filing and Document Review
Case Management/Electronic Case Files (CM/ECF), one of the first electronic filing systems that was introduced in the late '90s, profoundly changed the legal landscape for federal judges and lawyers. Online filing eliminated the necessity to file documents in person and expanded filing hours to beyond when court buildings were physically open. Clerks' roles fundamentally changed as well, no longer stamping and filing paper records, they were able to spend the majority of their time on quality control of electronic files while assisting with bigger caseloads. With online filing and document review, all stakeholders can see case files in real time simultaneously, speeding up the judicial process and eliminating reams of printed paperwork.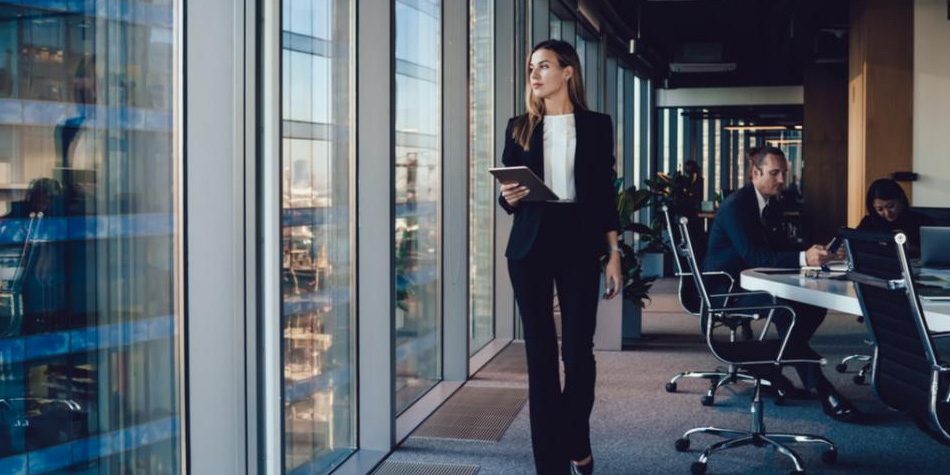 Early 2000s: Automated Case Management
Automated case management helps keep open cases moving, with progress regularly updated for all involved parties to see. It also helps document the statutes, charges, and sentences of closed cases and stores them in databases with names and contact info for ease of searching. Automated case management is especially useful in the public sector where large caseloads can be streamlined and accessed by police, prosecutors, and judges. While it's easy to think of software such as document templates and digital archiving as part of automation, high-speed printing, copying, scanning, and high-speed internet access are also part of the case management landscape.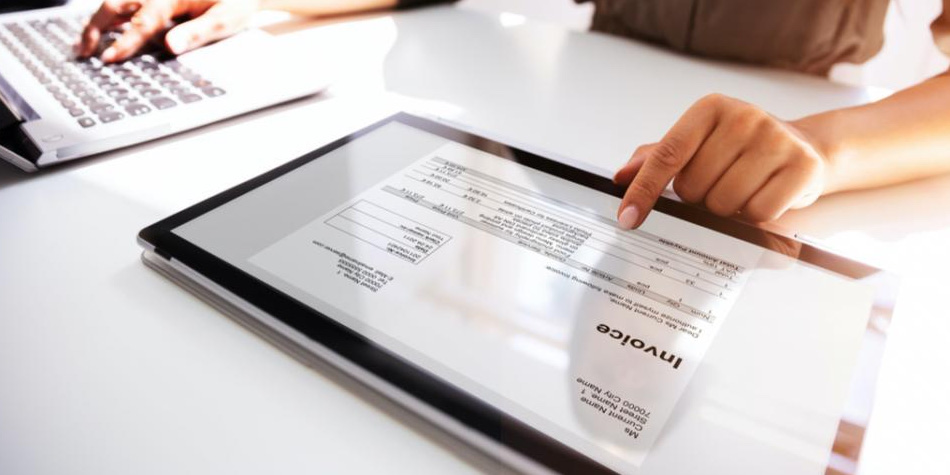 Early 2000s: Time-Tracking and Billing Software
All successful legal practices have a method for tracking the time spent on cases and creating invoices for clients. The advent of tracking and billing software eliminated the tedious process of calculating billable hours by hand, but many of the original pieces of software were location-specific.
The latest iteration of cloud-based software combines time-tracking with customized invoice generation that can be accessed anywhere there is an internet connection. Some time-tracking and invoicing software integrates with existing payment processing methods while others are stand-alone billing systems that allow clients to click on a payment link and make electronic payments immediately upon receiving the invoice. This innovation has saved thousands of hours of manual bookkeeping, is faster than paper invoicing, and makes getting paid for services much easier.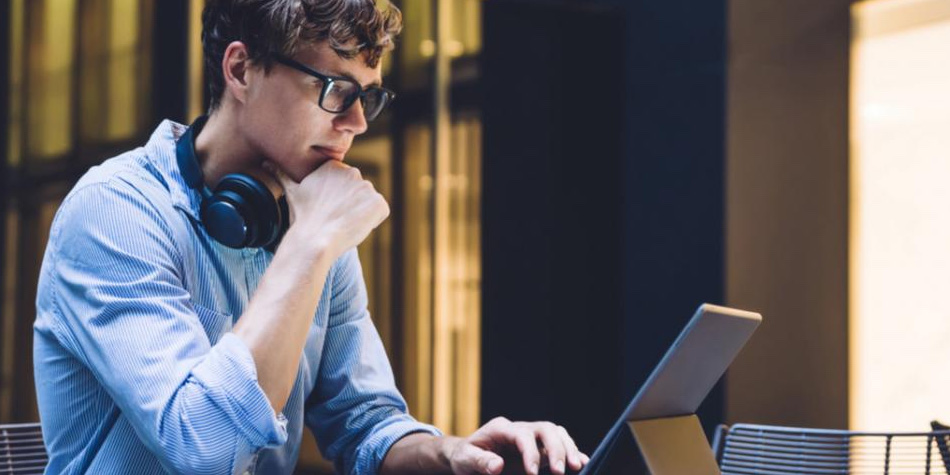 2005: Ediscovery Software
Electronic discovery—or ediscovery—is the process of handing over relevant electronic information, records, and evidence before civil litigation. It can include documents such as email, text messages and chat histories, website pages, digital documents, and accounting databases. With the seemingly endless amount of digital documents, the Federal Rules were updated in 2020. The streamlined process promotes cooperation between parties on matters of electronically stored information. ESI data mapping is a critical part of this, providing awareness of available information. State and federal rules can differ when it comes to ediscovery, permission to redact irrelevant information, and rules regarding information stored abroad.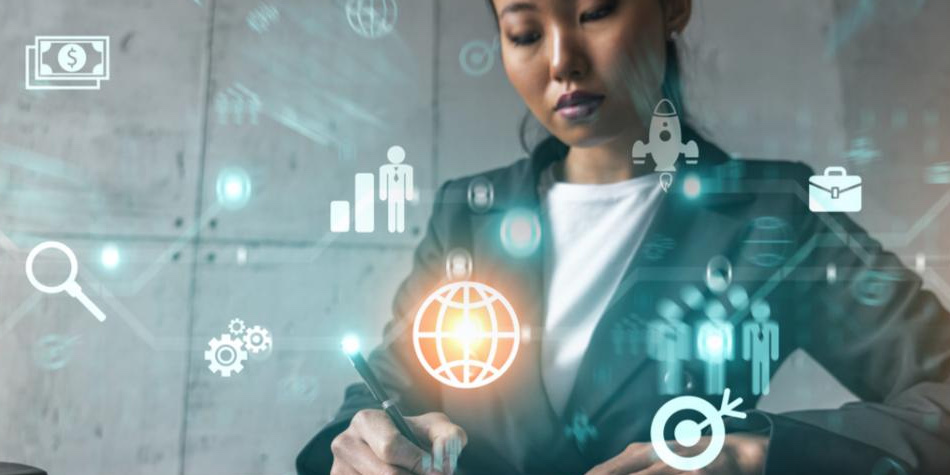 2005: Big Data
The phrase "big data" was first used by Roger Magoulas in 2005 to describe huge swaths of data that could only be sorted and organized with new technological tools. The legal industry produces huge amounts of paperwork and information that previously needed to be sorted, indexed, and filed by hand. Firms that have shifted to embrace big data and have moved to digital research and filing increase efficiency while saving time and labor costs. Data-driven firms are also able to unearth trends leading to retaining customers, attracting new clients, and increasing profits.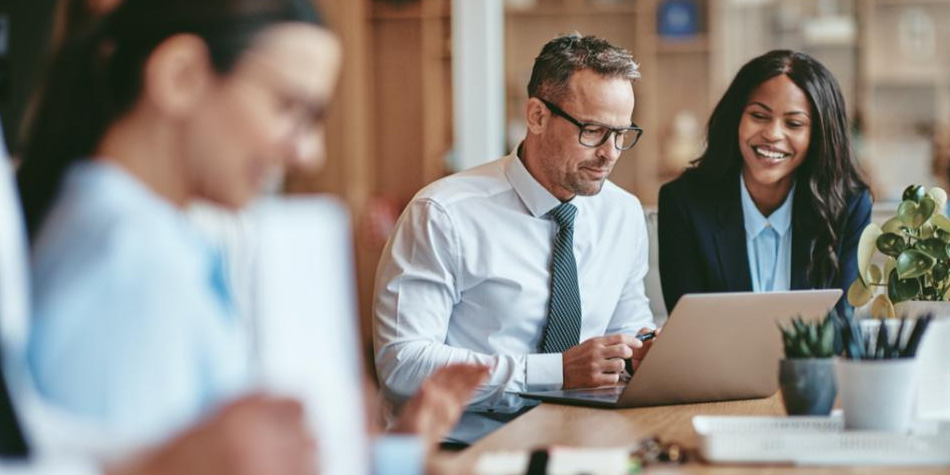 2010s: Digital Collaboration Tools
What once was a paper-based profession—which required lawyers, clerks, and clients to meet in person—is changing as the way the work has evolved. Digital productivity and collaboration tools such as Google Workspace, Slack, and Microsoft Teams have meant collaboration among attorneys has never been easier. These tools have enabled remote law firms to function worldwide whether collaborators are working from home due to the coronavirus, collaborating across state lines, or from offices around the world.
As the legal profession expands and crosses over into other business realms, Mark A. Cohen, a contributor to Forbes, states, "To serve digital customers competently, efficiently, and successfully, the legal function must deliver more than lawyers and legal work. It must expand its ranks to business, technology, data, and other specialists, working seamlessly to advance customer objectives."
Trending:
Internal investigations can be daunting for any legal team. Manual investigations simply take too long and are prone to error. Internal investigation software can help uncover the facts faster, reduce risk with a defensible process, and keep sensitive data private and secure.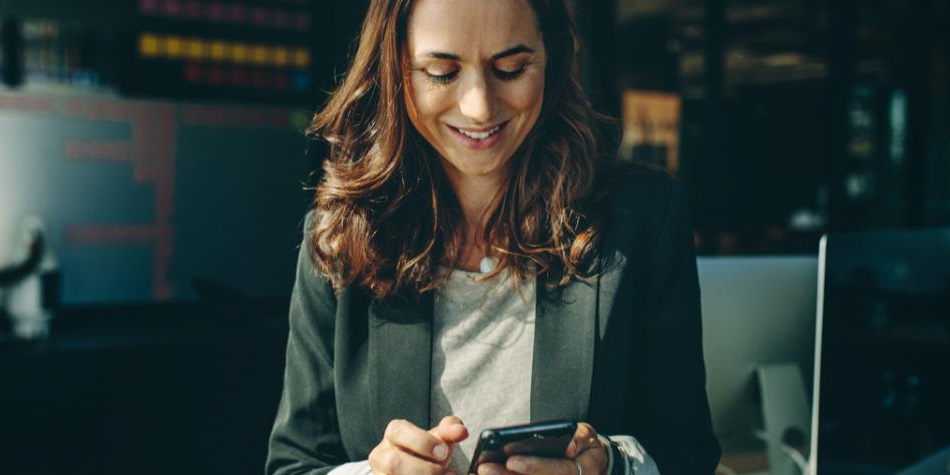 2010s: Legal Mobile Apps
There's an app for everything these days and legal counseling is no exception. Custom apps are being created for specific law firms to time tracking, invoicing, and billing. Other apps facilitate secure document scanning and storing, which brings the law firm to any legal practitioner's pocket. There are also apps that help law students study and those in need of counsel find answers. Apps are convenient, usually intuitive, and readily available to anyone with a smart device.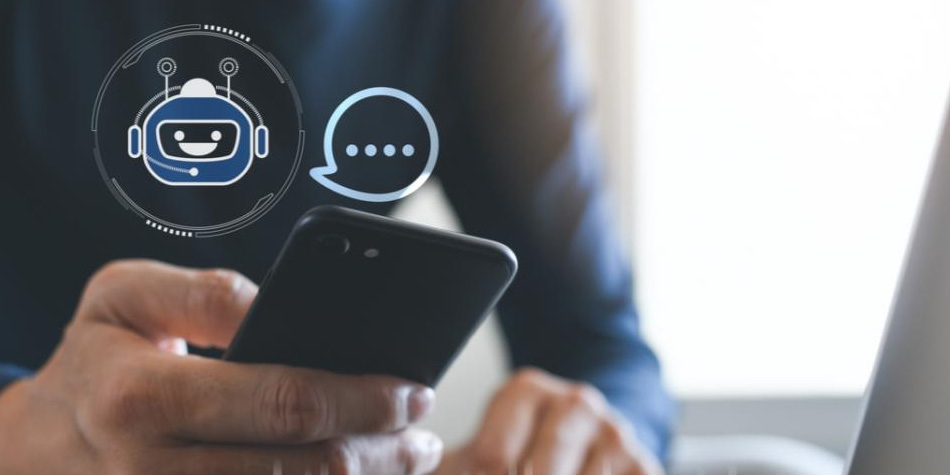 2010s: AI Customer Service
Chatbots, or customer service applications enabling online conversations through artificial intelligence (AI), are helping law firms scale. While the first chatbot ever created was introduced in the 1960s by Joseph Weizenbaum, an MIT professor, customer service chatbots became more commonplace in the 2010s. With the ability to collect and file customer information quickly without employing extra staff, clients can be directed to information, resources, and even help clients auto-fill application forms before they ever speak with an attorney. AI bots can deliver information in any language for a multilingual clientele and can help people determine how the law applies to their situation and how to proceed. In some cases, robot lawyers can draft contracts and non-disclosure agreements in minutes for the fraction of the cost of a human attorney.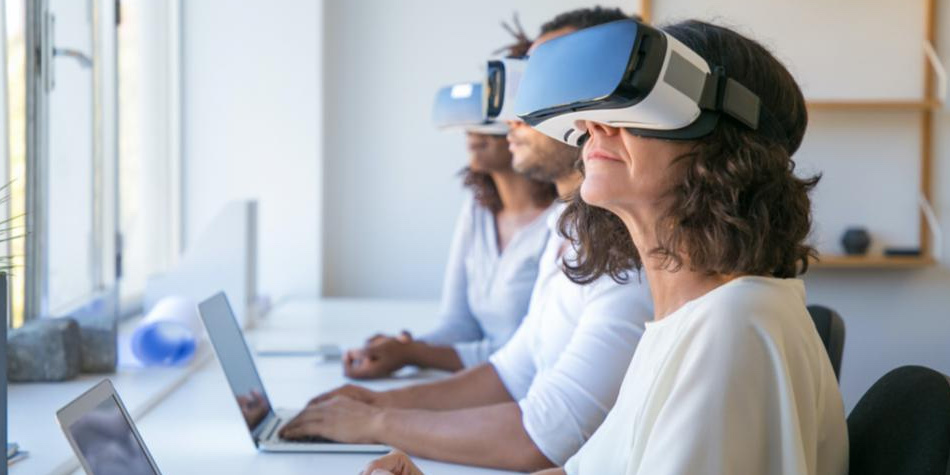 2010s: AR and VR Simulators
Augmented reality (AR) adds images, text, and audio components to the real world while virtual reality (VR) is an entirely built world in a computer simulation. Both are part of the latest tech frontier and are changing nearly every industry, including law, which is often reluctant to adapt to new tech development. The American Bar Association Journal states law students are using VR to examine mock crime scenes. Others in the legal file are using the technology to recreate accident scenes and crime scenes. Virtual learning and the reduction in cost of hardware have led more schools to invest in AR and VR technology for the next generation of digital native law practitioners.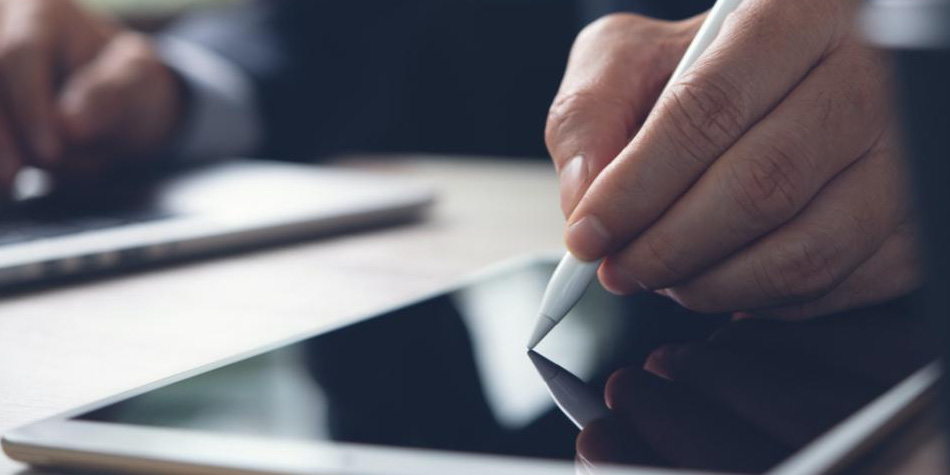 Late 2010s: Smart Contracts Based on Blockchain
Smart contracts, which allow legal agreements to be automated, exist as part of a blockchain network, which is decentralized with transactions being permanently recorded and irreversible. The American computer scientist Nick Szabo, who also created the first cryptocurrency, first defined Smart contracts in the late '90s. According to the Georgetown Law Review, with a regular contract, if the lessee didn't pay, the car dealership would have to take many steps to repossess the car. If instead the lease was a Smart contract, software would automatically make the car undrivable if payments weren't made.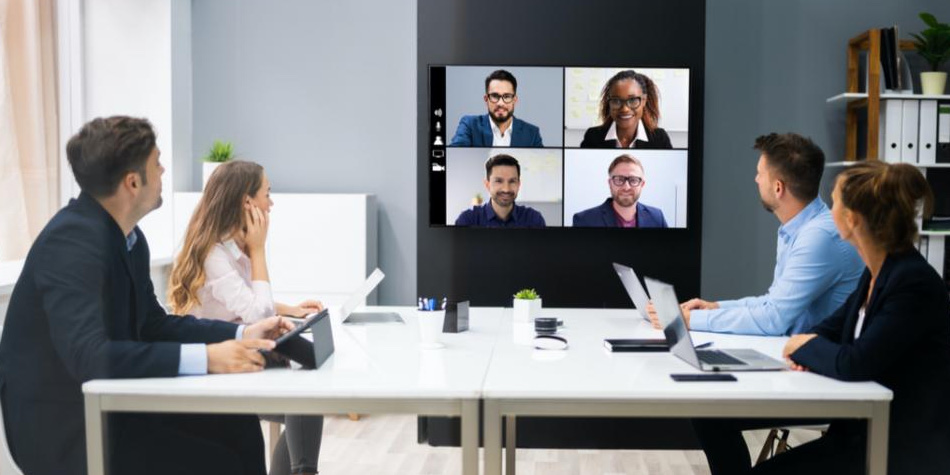 2020: Video Conferencing in Courtrooms
While video conferencing in courtrooms did exist prior to the COVID-19 pandemic, lockdowns hastened the pace at which virtual hearings and testimony have been incorporated into many courts throughout the United States. A report published in 2021 by Baker McKenzie found that in the U.K., 69.8% of respondents—more than 70% of whom had attended a virtual hearing in the past—were in favor of attending virtual interim hearings in the future. For final hearings, the lawyers, judges and clients were more mixed between preferring in-person (48.2%) or hybrid (35%) formats. Besides allowing the legal sector to continue during the pandemic, virtual proceedings can be more convenient and time-saving due to reduced need for transportation to a physical courthouse. However, video conferencing in the legal profession is still limited by technical issues with equipment, software, internet connection, and security.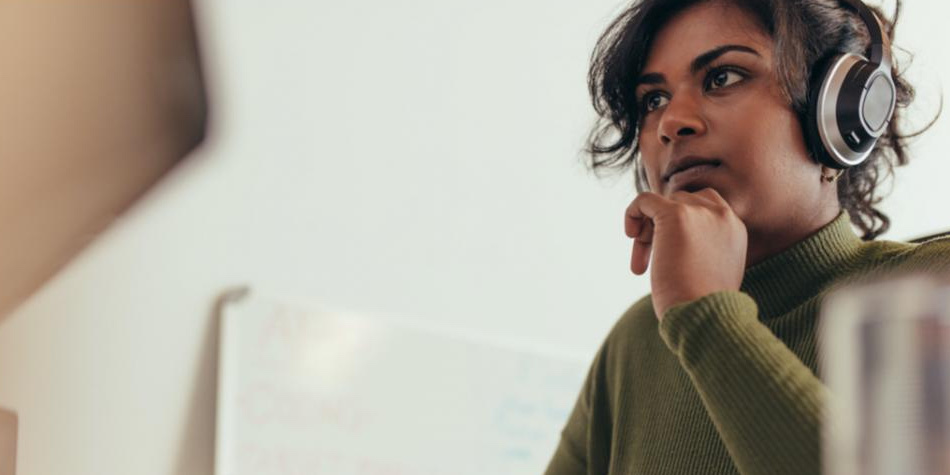 2020: Live Audio-Visual Feeds From Courtrooms
The United States Supreme Court started hearing arguments remotely during the coronavirus pandemic. In May 2020, it also started providing those live feeds to media organizations that could livestream arguments on a variety of platforms. This is a far cry from the original 1972 rule prohibiting broadcasting of any kind from courtrooms. There are now federal courts across the United States that offer audio live streaming of cases, making them more accessible to reporters and the public. More courts are now integrating video conferencing for hearings, and an industry built around setting the standards for the recording of these virtual court proceedings now exists.