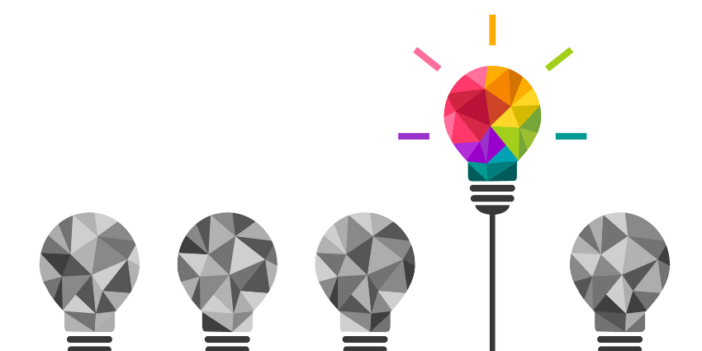 Whenever a triggering event signals possible or imminent litigation, corporate legal teams spring into action to scope and secure an enormous variety of potential evidence. Increasingly, such evidence comes in the form of electronically stored information (ESI) that is generated by employees across organizations.
These employees thus become data custodians, which the Federal Rule of Civil Procedures categorizes as anyone in "possession, custody, or control" of evidence. For the lawyers and law-inclined among you, I'm sure this legalese has a certain elegant ring to it. But put yourselves in the shoes of this hypothetical custodian for a moment. This person very likely:
Doesn't understand the nuances and definitions of corporate litigation
Doesn't see themselves as a "custodian" and isn't aware of their legal obligations
Receives and sends dozens of emails and digital messages each day
Doesn't view this output through the lens of potential evidence
This disconnect is one of the biggest challenges in the ediscovery process. Custodian compliance—acknowledging and acting on an obligation to retain evidentiary data—is essential to your defensibility, reduces the possibility of spoliation, and increases the efficiency of your legal team. But it can often feel like an uphill battle.
That's why it's so important to take a custodian-first approach to ediscovery. Let's take a look at three strategic pillars of custodian management and the ways they can unlock value (and alleviate headaches) for your corporate legal team.
1. Create a Custodian-Friendly Legal Hold Process
For most custodians, the legal hold process will be their first exposure to corporate litigation. Because their compliance is so essential to defensibility, it's important that you build practices that make things as straightforward as possible for the custodian. The most successful legal teams make things easier for custodians in some common ways.
Draft clear, simple legal hold notices
These notices communicate to custodians the scope of ESI they are responsible for securing. Though there is no one right way to create an effective legal hold notice, the most compliance-ready notices will clearly anticipate and answer important custodian questions:
Why am I receiving this notice?
What information am I responsible for preserving?
How do I comply?
Who can I contact with questions?
How long will the hold last?
Get the most from custodian interviews
Interviews are an incredible source of information for ediscovery teams. They provide Legal with a better understanding of exactly who is involved with pending litigation and if subsequent legal hold notices should be issued. They also help you identify the many potential sources of ESI and define the right date range for relevant evidence. From the custodian's point of view, these interviews are also an excellent opportunity to get questions answered and more fully understand their obligations.
Conducting these interviews in person can be a huge strain on resources, so look for opportunities to automate by issuing questionnaires with your legal hold notices. This will give your custodians a record to refer to and also improve your defensibility by creating a clear audit trail.
Engage the right people throughout the process
Most custodians will not understand the full scope of the litigation process, but a holistic approach to legal holds will still make compliance easier on them—while also making custodian management easier on your legal team. This means engaging with a multi-disciplinary group of stakeholders, including:
Ediscovery and legal operations who will handle hold logistics
IT leaders who will ensure ESI is accessible from all your internal systems
Business units that may be impacted by legal holds
Supervisors of custodians who can help to field questions and drive compliance
2. Focus on Custodian Education
Building strong relationships with your custodians should begin before the threat of litigation is breathing down your neck. Especially for larger organizations, employee education and training can pay huge dividends for future ediscovery. While some initial legwork is necessary, there are several relatively frictionless ways to build custodian awareness:
New hire training modules allow you to introduce important legal concepts as part of standard onboarding practices.
Regular compliance training around custodian responsibilities can coincide with other periodically required training such as cybersecurity, privacy, or HR policy, creating consistent reinforcement of key ideas.
Pre-hold education preempts any custodian confusion that might result from an out-of-the-blue hold notification; often, this kind of training can be conducted by direct supervisors, which underscores our earlier point about holistic engagement
Resource libraries are repositories for custodian information, and can include everything from simple FAQ documents to in-depth videos
3. Automate Wherever Possible
Taking a custodian-first approach to ediscovery can make life easier for your legal team in the long run through more defensible, efficient processes. But managing these processes manually is a challenge unto itself. It can place a strain on time and resources, but if it adds steps for a custodian, it can also jeopardize compliance.
Luckily, there are lots of opportunities for automation that can ease the burden on custodians and Legal. With the right ediscovery platform and partnership, you can reduce manual intervention by:
Creating templates for the most effective hold notifications so you don't have to reinvent the wheel
Automatically issuing custodian interviews simultaneously with legal holds
Automating your hold-acknowledgement tracking
Automating follow up and escalation notices
Generating reports that can be sorted by custodian, interview question, date range, or ESI source for greater defensibility
In the short term, an ediscovery platform with these automation capabilities can help refine your processes and make compliance simpler for custodians. In the long term, investing in an ediscovery solution allows your legal team to control more of the process so you can:
Ease the burden (and your reliance) on IT for preservation and collection
Allow you to keep more ediscovery in-house, saving you money on outside council
Freeing up talent across your organization to focus on more revenue-driving activity
At Zapproved, we have more than 12 years of experience helping your teams (and the custodians they represent) achieve these goals with an easy-to-use platform designed specifically for corporate legal teams. Our ZDiscovery platform is built on a foundation of legal-hold excellence. Let us show you the difference we can make for Legal, your custodians, and your bottom line.