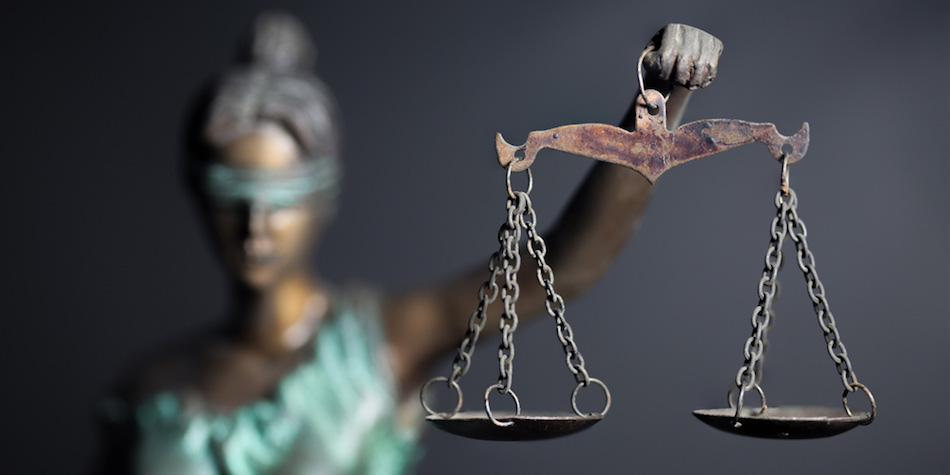 What's happened in ediscovery so far in 2018? It's been a fairly quiet year, but we've seen a few interesting cases — and in those, some themes have emerged.
Motions for Spoliation Sanctions Must Be Complete and Timely
Courts have denied spoliation sanctions in several cases this year because the parties have failed to establish every necessary element in Federal Rule of Civil Procedure 37(e).
In White v. United States, No. 4:15CV1252 SNLJ (E.D. Mo. Jan. 9, 2018), the plaintiff alleged that the U.S. Bureau of Alcohol, Tobacco, Firearms, and Explosives (ATF) shot and killed her son during a "sting" operation. Somehow, the ATF — which had four video cameras recording the operation — managed not to record the shooting. Two cameras were "obscured by other objects," while the other two were missing video from over four seconds, including the shooting itself. The court shared the plaintiff's "serious concern" but noted that sanctions are available only when lost data "cannot be restored or replaced through additional discovery." Here, the plaintiff had not yet demonstrated that the lost video was irretrievable. There may be further news from this case; the court ordered the U.S. to inspect its files to try to restore the lost video.
Similarly, in Steves and Sons, Inc. v. JELD-WEN, Inc., No. 3:16-cv-545 (E.D. Va. May 1, 2018), the defendant moved for spoliation sanctions after discovering a scheme to intentionally delete emails. The employee at the heart of the dispute suggested to Steves and Sons that they delete all the emails between them, advising that these "inexpensive precautions" would avoid the need to produce "documents that might [] be incriminating." Unfortunately for the defendant, Steves and Sons turned over those emails in discovery, so no ESI was actually lost and the court denied sanctions.
At least the parties in White and Steves made timely motions for sanctions. In Travelers Property Casualty Insurance Co. of America v. Mountaineer Gas Co., No. 2:15-cv-0959 (S.D.W. Va. Mar. 16, 2018), a boiler at a medical center exploded, leading to this lawsuit against the gas supplier. In the aftermath of the explosion, the hospital ordered its employees to clear the boiler room and discard the debris. It wasn't until four years later, and seven months after the close of discovery, that the gas company suggested this amounted to spoliation. In the absence of any "proper motion to compel," the court denied the motion for sanctions as untimely.
The New Proportionality Rule Is Working
A number of cases have applied the amended Rule 26(b)(1) and its explicit proportionality guidance, and that rule seems to be working as intended.
The courts denied overreaching motions to compel in both Firefighters' Retirement System v. Citco Group Ltd., No. 13-373-SDD-EWD (M.D. La. Jan. 3, 2018), and Nece v. Quicken Loans, Inc. (M.D. Fla. Feb. 27, 2018). In the first, after substantial discovery, the plaintiff sought to "email everyone in every Citco entity" to see whether anyone had "knowledge relevant to this litigation." In the same vein, Nece moved to compel the defendant to review at least 3 million emails for a putative class action, though her individual case was worth only about $6,000. Neither request was proportional to the needs of the case.
But in a case worth $20 million, the burden of restoring backup tapes may be proportional to the issues and the case value. In The Physicians Alliance Corp. v. WellCARE Health Insurance of Arizona, Inc., No. 16-203-SDD-RLB (M.D. La. Feb. 27, 2018), the defendants objected to that restoration, claiming that the request was overbroad, unduly burdensome, and not proportional. After advising the court that restoration would cost over $580,000, the defendants amended that estimate to just $13,000. The court ruled that where the defendants had sole access to important information that would cost so little to obtain, the benefit of production outweighed any burden or expense.
Clearly, then, millions in sanctions wouldn't be proportional in a case worth only $20,000, right? Wrong. In Klipsch Group, Inc. v. ePRO E-Commerce Ltd., Nos. 16-3637-cv, 16-3726-cv (2d Cir. Jan. 25, 2018), the Second Circuit upheld a $2.7 million sanction against ePRO for its repeated and willful discovery misconduct. On appeal, ePRO argued that this sanction was clearly disproportionate given that the case was worth far less. The court disagreed, finding that the proportionality that mattered here was the relationship between the sanctions and the costs that ePRO's misconduct necessitated.
And courts are willing to revisit proportionality to correct mistakes, as the court did in Motorola Solutions, Inc v. Hytera Communications Corp., No. 17 C 1973 (N.D. Ill. May 17, 2018). There, the court had initially granted the plaintiff's motion to conduct a forensic inspection of the defendant's computers in China. But, after thousands of pages of memoranda and exhibits, the court concluded that "discovery has become more important than the actual case." Analyzing the proportionality factors of Rule 26(b)(1), the court reversed its earlier decision, calling it "a mistake."
Poor Legal Holds and Preservation Efforts Remain a Problem
Somehow, parties continue to make preservation errors, despite the constant news about spoliation sanctions.
In Tumlin v. Tuggle Duggins P.A., No. 15 CVS 9887 (N.C. Super. Ct. May 22, 2018), a law firm failed to issue a legal hold for four weeks after its duty to preserve emails arose. Echoing our earlier point, the court refused to impose sanctions because there was no evidence that relevant emails were in fact lost. Nonetheless, the court pointed out that parties — especially law firms that should know better — "should create a detailed ESI protocol at the outset of discovery."
Nor does it suffice to send out a boilerplate legal hold notice that goes unheeded. In EPAC Technologies, Inc. v. HarperCollins Christian Publishing, Inc., No. 3:12-cv-00463 (M.D. Tenn. Mar. 29, 2018), Ediscovery Special Master Craig Ball reported that over 750,000 emails and their attachments were spoliated despite a relatively timely initial legal hold notice. What went wrong? The notice was unhelpful boilerplate, improperly distributed, and "ignored by all recipients." The court imposed considerable sanctions for this failure.
The lessons so far seem elementary: establish every element in your motion for spoliation sanctions, show the court how your request is proportional to the needs of your case, and for heaven's sake, preserve potentially relevant evidence. Where will ediscovery go in the rest of 2018? We'll be watching.