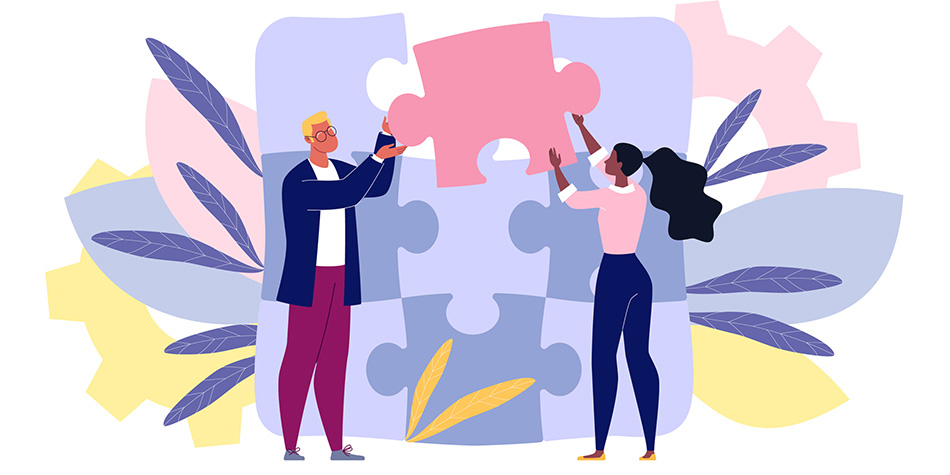 It's no secret that building a solid ediscovery process is a team effort, one that takes involvement from many stakeholders across an organization, from legal to compliance, HR and beyond. However, arguably the most critical relationship is with the IT department.
Often on the frontlines of onboarding ediscovery software, your IT department knows firsthand how technology might be used to best serve your company, what user adoption might look like, and whatever litigation needs you might have, not to mention managing data and security. It goes without saying that building a healthy, functional relationship with this department is essential for keeping up with data maps, improving processes, aligning on retention policies, and reducing security risks. Here are a few reasons to make the case for building a stronger relationship with your IT department.
Stepping Out of Your Own Sandbox
Chances are if you're having trouble bridging the gap with your IT department, you haven't the slightest idea what expertise they can bring to the table–perhaps the same goes for them. This is often the case with how we think about a lot of other departments within a company: they have their skill set, I have mine, and so on and so on.
By taking a step back and focusing on what your IT team might bring to the table, analyzing their workflows and the systems they use, and seeing how your teams might actually think alike, you're opening the door for collaboration. For example, simply sitting down with your IT department and offering examples for how you use data they have preserved and collected for you, gives them context on why their work is important to the organization. This will also help foster a relationship and align the two departments to work together towards broader goals of making things more efficient, saving money, saving time on workflows, and more.
More Data, More Costs, More Risks
The explosion of electronically stored information might seem like a lot right now, but it's only set to continue to skyrocket in the coming years, especially as more workforces are built to work remotely, data types continue to grow, and the number of platforms we use to communicate multiply. With an increase in data comes an increase in potential risk. In addition, the more data you have, the higher your ediscovery costs.
With data skyrocketing and technology changing rapidly, your IT department is most often going to be the primary stakeholder in managing all of this in-house data and assessing the risks that might come with it. What's more, they're often the only internal stakeholders within your organization trained to deal with these issues. According to a recent survey done by business analytics powerhouse RELX Group, only 44% of legal professionals were offered training on big data, artificial intelligence, and machine learning.
One Team, No Matter the Department
"IT and Legal should not be seen as two separate siloed teams, but instead, they're all part of a support services partnership to make your litigation, your matters, and your internal enterprise systems work smoothly. And that's from the very beginning, from implementation requirements all the way through to production of information in litigation." – Joel Henry, Sr. Consultant, Nationwide Insurance.
It goes without saying then, that as soon as you can start to see your separate departments as one team, the opportunities for streamlining and gaining efficiencies are endless. These are just a few of the ways you can start to build a better partnership with your IT team.
To learn more, check out this webinar featuring real-world tips from Nationwide and USAA.