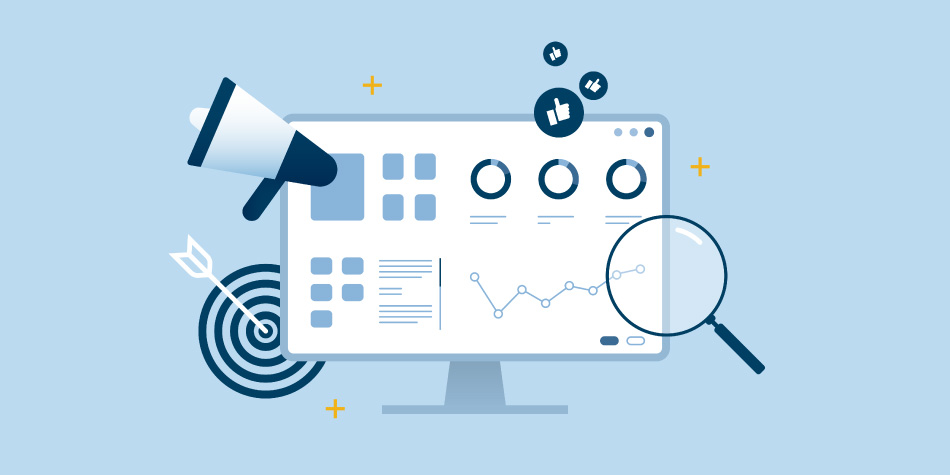 A colleague I once had was fond of the phrase, "If you can't measure it, you can't improve it." While there are of course exceptions to this rule, I think it's an excellent starting point for explaining the goals, purpose, and design of a legal ops dashboard.
A good dashboard is specific to the organization and its particular needs. Consider the problem, the data you have available, and who your stakeholders are. Put simply, not all dashboards are created equal, and you can't always use the same dashboard for differing purposes, due to the nature of the data. Consideration of the actual problem is critical at the outset, because it's entirely possible that the metrics you currently track don't adequately identify the success or failure of that problem, and you may want to modify accordingly. Similarly, the most important attributes of your metrics are that they are actually measurable, and that they relate to the issues you are trying to keep track of and report off of. There should always be a reason for the metrics you track, and those reasons should be easily explainable. Finally, think about the metrics and the overall dashboard format as it will be consumed. If you're presenting on a monthly basis to a highly technical audience of forensic analysts, the data they can consume will be very different from a room of Associate General Counsel.
Now let's explore some specifics as related to common reasons to use one, including typical metrics and cadences, as well as the most common missteps.
Assessing the Current Situation
If you or your organization are relatively new at building out a legal ops program, the best strategy for an initial legal ops dashboard is to design it in service of simply gaining a better understanding about the operations of your organization. Putting together a basic operations dashboard can be a huge help in assessing key areas of risks, costs, and opportunities for improvement. Key types of metrics to track in this scenario are:
Overall Case Metrics

Number of Custodians (on preservation, with collected data, under active review)
Number of Active Legal Holds
Average Length of Cases
Amount of Data in Review

Data Governance

Legacy/Retiring Systems
Incoming Systems
Systems on Hold

Costs

Number of Outsourced Cases
Size of Outsourced Cases
Average Length of Outsourced Cases
Monthly Service Provider/Outside Counsel Fees
Internal System Costs (including Maintenance)
Now, these are common examples, but it's critical when you're doing initial assessment to select measures you already have – you can always measure additional items later, but even the act of identifying the information you have will help you in gap analysis. Another tip when assessing a current situation is that, if you do decide to make changes based off of your assessment and dashboard, start with quick wins! Once you show quick success, it'll be easier to get buy in for fixing the trickier issues.
Managing Risk
You may be in a situation where you or the organization has already identified the areas of biggest risk, and legal operations has been tasked with addressing that area as a key objective within. In this case, a dashboard is likely to be highly focused on that key risk area. This could of course be related to any core risk, but the most common risks and associated metrics are spoliation and excessive data and associated risk.
Spoliation/Data Loss
If your challenges are more on the left of the EDRM, then you're almost certainly going to want to focus on process management. This means some combination of measuring system effectiveness, adoption, and training programs. An example of this would be:

Training Programs

Legal Hold training added to annual Compliance Training
Legal Hold Training added to new hire Training

Legal Hold Technology

Standardized Legal Hold Language
Custodian Compliance on Legal Holds

Systemized Preservation in Place

Automated Preservation of Core Assets (Office 365, Google Suite, etc.)
Excessive Data Risk
If your challenges are related to an excess of legacy system data, poor data purge processes, then you will want to be as specific as possible regarding systems and retention.

New Systems

Incoming Systems and Associated Risk
Accessibility of Data
Any Retention Policies
Types of Data/Users (including uniqueness of data)

Legacy Systems

Types of Data/Users (including uniqueness of data)
Accessibility of Data
Any Retention Policies
Planned Obsolescence

Data Outside Standard Retention

Amount of Data
Time Frames/Keywords
Number of Custodians/Unique Custodians

Data Provided Externally

Which Firms Have Our Data
Volumes/Unique Data
Firm Destruction Policies
You might notice that I've called out uniqueness in a few areas. Identifying data that is held for a single case or single custodian can be a huge data volume reduction at a relatively low effort. If, for example, a legacy system is being held for a single custodian in a single case, then you may be able to simply collect that custodian's data and then archive or delete the entire legacy system. This process can be a massive risk reduction in a very brief amount of time, without any ediscovery risks or concerns.
Measure Effectiveness of Changes
It's common for legal operations to be tasked with large scale software or process change initiatives, some of which may take months to a year from start to finish. It is easy to get in the weeds on this kind of project, but putting a regular dashboard in place for ongoing reporting can dramatically help with everything from expectation setting to resource management. Try to keep the dashboard specific to the single initiative, and the measures specific to what is controllable as part of it.
Unlike the other dashboards we've covered, the most critical part of a Change Management type dashboard isn't the content, but the fact that you have it. A dashboard ensures that the stakeholders involved at a minimum have visibility into what the agreed upon purpose and success metrics of the project are, and ideally the stakeholders will all be aligned to that purpose and success.
Another area where this dashboard will differ from other types is that it may be less about specific numbers and metrics, and more a report of metrics as measured against timelines and expectations. For example, a dashboard focused on the rollout of a new in house Review system might look something like this:
Administrative Training

Expected Date
Actual Date
On Track Yes/No
Remediation Plan (if necessary)

User Training

Expected Date
Actual Date
On Track Yes/No
Remediation Plan (if necessary)

First Case In Application

Expected Date
Actual Date
On Track Yes/No
Remediation Plan (if necessary)

Cost Effectiveness

Cost Per Case Prior to Roll-out
Expected Cost Per Case Post Roll-out
Actual Cost Per Case Post Roll-out
Stakeholder Visibility
Perhaps none of the above apply to you, and you're instead in a situation where people across the organization simply don't understand the purpose of Legal Ops, or don't have a strong sense of what the overall scope of the legal department's work is. When this is the case, a dashboard is typically straightforward, high level, and hard numbers focused.
Legal Hold

Number of Legal Holds
Number of Custodians
Number of Unique Custodians

In Place Preservation

Volume of Data Overall/by Matter
Released Custodians/Standard Retention

Collected Data

Volume of Data Overall/by Matter

Data in Review

Number of Reviewers
Volume of Data Overall/by Matter
You may also want to include information around any key projects and initiatives:
Process/System Changes:

Standard Operating Procedures, New Technology Implementation, Additional Insourcing

Cost Reduction: 

Overall Spend, Spend Per Matter, Anomalies

Risk Considerations:

Areas Of Greatest Risk, User Access Audits, Retention Policies And Process – Released Emp Returning To Standard Retention, Termed Emp
In summary, an effective Legal Ops dashboard is one that is purpose built for your organization, your situation, and your stakeholders. You'll have the most success if you build it out by starting with the data you have, and that you are able to get in a reasonably easy fashion on a regular basis.
If I can leave you with one final thought, it's that, regardless of your particular legal ops dashboard, once you have something reasonable in place, resist the urge to make changes too frequently. Month over month data isn't useful if that metrics themselves are changed every time, so imperfect metrics tracked over time are better than perfect metrics that you can't actually track because of constant change.