Survey reveals that PDX Tech is mostly young, white and male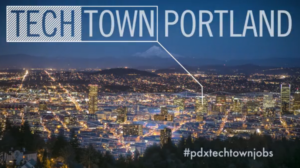 In a recent Portland Business Journal article, the results of the inaugural TechTown Portland survey were released.
The TechTown Diversity Pledge survey report offers a benchmark for diversity pledge participant companies to measure future progress toward the goal of diversification. This report shares the responses from 1,270 employees who took the survey from pledge companies such as Elemental Technologies, Jama Software, New Relic, Puppet, Simple, and Zapproved.
"Inaugural results of the TechTown Diversity Pledge show that our collective diversity efforts have only just begun," said Ilana Davis, human resources manager at Zapproved, in a written statement. "Zapproved and fellow pledge companies will have to put in consistent efforts to find meaningful results."
Read the full Portland Business Journal article, "Survey: PDX tech mostly white, male, young —but change coming" or get the full TechTown Diversity Pledge Survey Report.