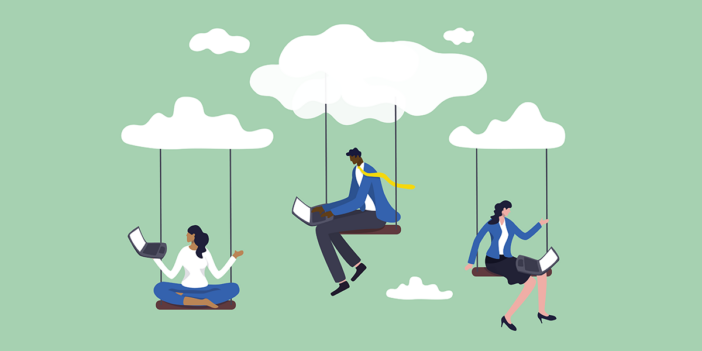 The 2020's have been quite a ride so far, and there is no sign of anything slowing down. Change is everywhere, and it is here to stay. As a leader in corporate legal, there's little that's more stressful than finding out that your organization is about to go through a transformation due to a merger or an acquisition. Whether this is your first time, or you've been there done that, here are some key factors to be aware of with legal mergers and acquisitions.
Not All Mergers & Acquisitions Are Equal
In fact, most aren't. But a key to remember here is that even if your organization is not the controlling entity in the merger, your legal team may come out on top in the merger. One of the first things that leadership will do as part of the merge process is to assess the relative strengths and weaknesses of the combining entities. If you have a strong legal team and have a lot of processes built out, especially as it relates to risk and cost reduction and in-house expertise, then you should be prepared to present those strengths in a business consumable format. Pith and metrics are your friend here, it's more important to be metrics driven, to the point, and persuasive than it is to be completely comprehensive.
How Corporate Teams Should Handle Legal Mergers & Acquisitions
For the rest of this article, we're going to focus on what you should do now that you're either combining teams or absorbing a new entity. The tendency is to focus on staffing first, but a savvy team will actually assess the combined entity as a whole first, as determining what the combined portfolio of work will be is crucial to rightsizing everything including the team, approach, process, and tooling. Some questions to ask are:
Will the work remain largely the same, or will this merger be a pivot for one or both of the combining teams?
How much will the workload increase? Will things double, increase exponentially, or be a small increase?
Will the volumes remain the same, go up, or go down?
Will the duration of matters remain the same, go up, or go down?
Will the complexity of matters remain the same, go up, or go down?
Who has the most data?
Will that line of business remain the biggest?
A word on the workload. In nearly all legal mergers & acquisitions activity the workload for legal will increase significantly for a period of time – typically 6-12 months, since you and your team are likely to be involved in the contracts and legal processes of the transaction. After that, you'll likely achieve steady state, which can vary dramatically based on the nature of the M&A. If this was an absorption of a small entity with little to no litigation, steady state probably looks a lot like before the transaction. If this was a merger of relative equals, work probably roughly doubles. If this was an activity that combined strategically in a way that opened up new markets, then it's possible that not only the workload increases, but that the expertise needed on the team has increased as well.
Assessing The Staff: Look At Your Talent, Both Internally and Externally
Understand what the combined team's strengths and weaknesses are, and optimize for those against the new needs that you've laid out based off of the prior series of questions.
While it is sometimes true that in an M&A event some people's jobs will be redundant, don't consider this a guarantee, and don't think it's a zero sum game. On the contrary, there are some very exciting opportunities that increased staffing and expertise may open up.
This is also a great time to review your external staffing. Who has the better network of Outside Counsel and LSPs? Who has negotiated better rates? As a best practice you're going to want to reduce the number of third parties who do work on your behalf, so take some time to review who is doing work for you, and how pleased you are with the quality of that work and partnership. Don't forget to look at additional rate reductions you may be able to get with your combined entity purchasing power!
If one or both of the separate entities were partially or fully outsourced, additional team members may be a perfect way to reduce outsourcing costs and headaches. Legal teams are most likely already managing litigation hold and ebilling, so look at ways that legal can take on additional aspects to the right of the EDRM to add value. Automated preservations of cloud sources, routine collections, and initial data culling are all great ways to leverage staffing in house that will create a very strong ROI narrative for leadership.
When to Assess Systems with Mergers & Acquisitions
In almost every case, you should look at consolidating your legal specific systems and tooling. This will give you multiple benefits . First, you'll almost certainly want to combine ebilling software, legal hold software, and overall corporate systems (such as Microsoft 365). You'll need to assess if it makes sense to fully integrate HR systems and if email domains will change or not.
For the software, you will save yourself a lot of headaches by selecting a software partner who is highly experienced in implementation and data migration for M&A activity, as there is a lot of nuance. Some of the most common merger decisions we advise customers regarding are:
Merging two existing customers – If the combining entities are both current customers, we'll work through business requirements to decide if the instances should remain separate, should be merged into the larger existing instance, or should be merged into a new instance.
For all merger projects we assess:
Whether or not existing templates need to be kept as is, refreshed, merged, or replaced.
HRIS integrations and determine which feed/s are appropriate, and which contact email addresses should be kept and which should be merged.
EBilling/Matter Management, Productivity, HelpDesk, IT Ticketing, and Collaboration system integrations and which should be kept, updated, merged, or removed.
Access levels for users and assigned resources.
Scope – A typical merger project will include all active data as well as legacy data for the last 12-24 months.
In closing, there's no doubt that M&A activity throws you into a whirlwind of activity and decision making, but smart legal professionals use these as an opportunity to improve efficiency, drive down cost and risk, and improve the quality of work across both internal and external teams.
What's your top tip for managing M&A? We'd love to hear from you!
Get in Touch