Software-as-a-Service or (SaaS) is a modern business model for delivering business application software that runs in the cloud, rather than on-premise. SaaS applications allow customers to subscribe to and access software and support using a web browser without installing, managing, or maintaining any software or hardware.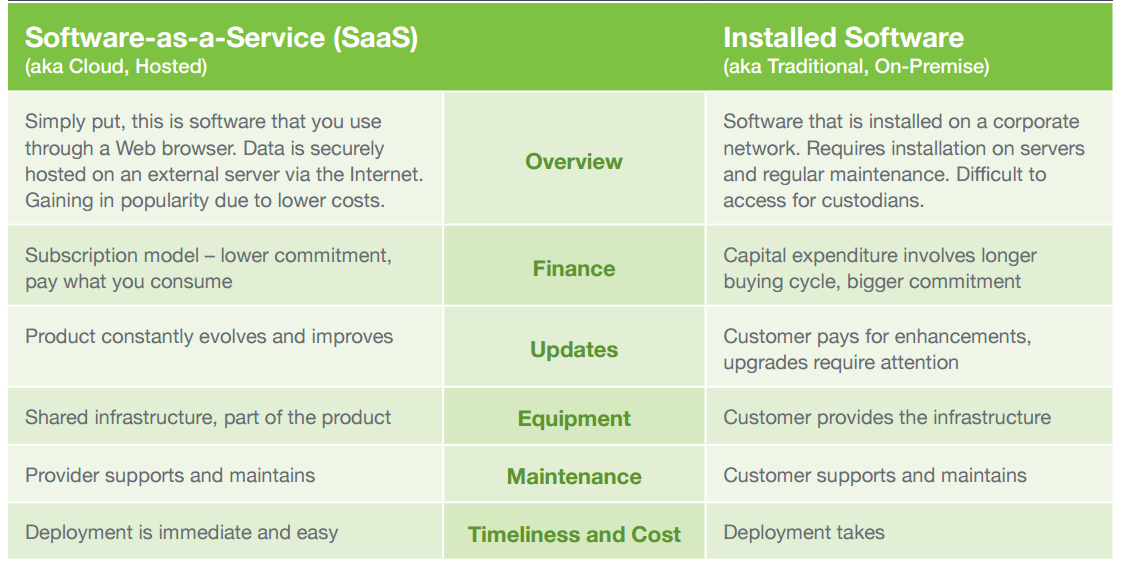 Prompted by the expanding volume, accelerating velocity, and multiplying variety of data, companies around the globe are launching SaaS initiatives and are embracing the cloud to reduce costs, improve scalability, and gain operational agility. To react to increasing demand for SaaS applications, there has been a proliferation of "fake SaaS" solutions. This is when a software provider mounts a web portal into a server hosting their on-premise software in an attempt to simulate cloud benefits.

When considering a SaaS solution, make sure your technology partner is experienced, fully committed to the SaaS delivery model, and has invested in a true multi-tenant platform. This is the only path to realizing the true benefits of the cloud.