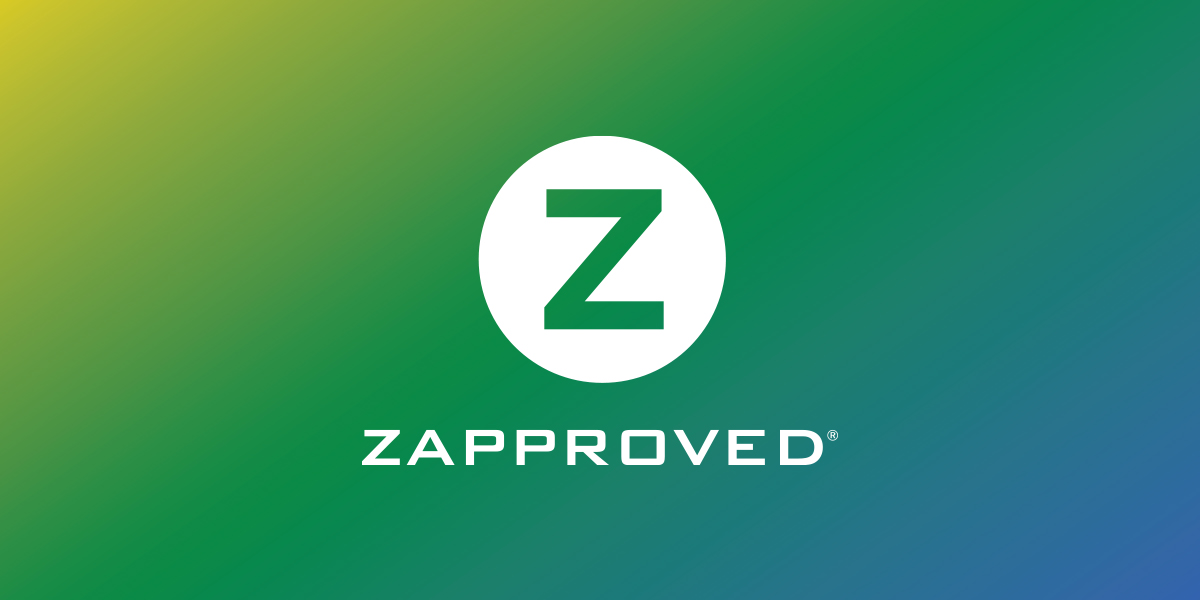 The results are in! We're proud to announce record revenue growth and strong product performance to close out 2019. Zapproved exceeded revenue targets, adding 46 in-house legal teams to its existing customer base, and surpassed customer revenue retention goals by 80% to fuel continued expansion and growth for corporate litigation needs.
In response to this news, Monica Enand, our CEO and co-founder, stated, "Simplifying the technology required to manage the litigation response for our customers has positioned us to be the leader in ediscovery. We are thrilled to continue to help our customers find success through ZDiscovery as we gain even more market momentum and growth ourselves. It's a very exciting time for Zapproved and the legal community we serve."
Zapproved's full suite of products has now been widely adopted by more than 350 customers, composed primarily of corporations. Our customer base also includes banks, public agencies, nonprofits, and educational institutions. Legal Hold Pro, our flagship product, continues to be the leading choice of corporate legal teams because of its ease of use and integration options. Additional enhancements in Digital Discovery Pro resulted in even faster processing times, driving a 90% increase in data ingestions.
"With the influx of new privacy laws and growth of litigation our customers' workload continues to increase—putting more pressure on them to automate. We are seeing a surge in adoption of our processing and culling product among in-house legal teams," says Chief Revenue Officer Mike Keister. "Thanks to a technology partnership with gold-standard processing engine Nuix, we have incredible opportunity to provide solutions that resolve pressures to lower ediscovery costs and increase data security, and continue to increase our market share."
In 2019, Zapproved also partnered with Google to build a direct integration for Google Vault preservations. This technology partnership allows users with G Suite to easily preserve data—from sources like Gmail, Drive, and Hangouts—right from Legal Hold Pro without requiring any preservation support from their IT departments.
To drive and support our ongoing growth, we brought on 60 new employees across all areas of the business. We also expanded our leadership team by welcoming aboard Rekha Shenoy, Chief Product Officer; Victoria Blake, Head of Product; Melissa Tatham, Head of Marketing; and Dave Ruel, Product Manager. Furthermore, this spring, our headquarters will relocate to a new 32,000 square foot office at 2175 NW Raleigh St. in Portland.
Zapproved continues to make progress towards our goal of elevating ediscovery practice through community development, education, and thought leadership. The eighth annual PREX Conference, the leading educational ediscovery event for in-house legal teams, hosted a record number of attendees in Chicago, and featured keynotes such as former U.S. Attorney General Preet Bharara; the Hon. Paul Grewal, Facebook's Vice President and Deputy General Counsel for Litigation; and the Hon. Bernice Donald. Our annual Corporate Ediscovery Hero Awards series celebrated the influencers and achievers of in-house ediscovery, hosting famed historian Doris Kearns Goodwin and noted journalist Bob Woodward.
Zapproved continued to build on its track record of recognition in 2019 with the following notable citations:
The company was recognized as one of the Fastest Growing Private 100 Companies in Oregon for the fifth straight year.
Legal Hold Pro came in second place in Technology on the National Law Journal Best of 2019 list.
A survey of state-wide CEOs ranked Zapproved among Oregon's Top 10 Most Admired Companies.
The company placed in the top quarter of the 100 Best Companies to Work for in Oregon list by Oregon Business.
After hosting the fourth annual Corporate Ediscovery Hero Awards in New York on February 3, where Lesley Stahl will be a guest speaker, Zapproved will be exhibiting at Legaltech 2020, Booth No 2223. We hope to see you there, and we look forward to our continued growth as the year progresses.