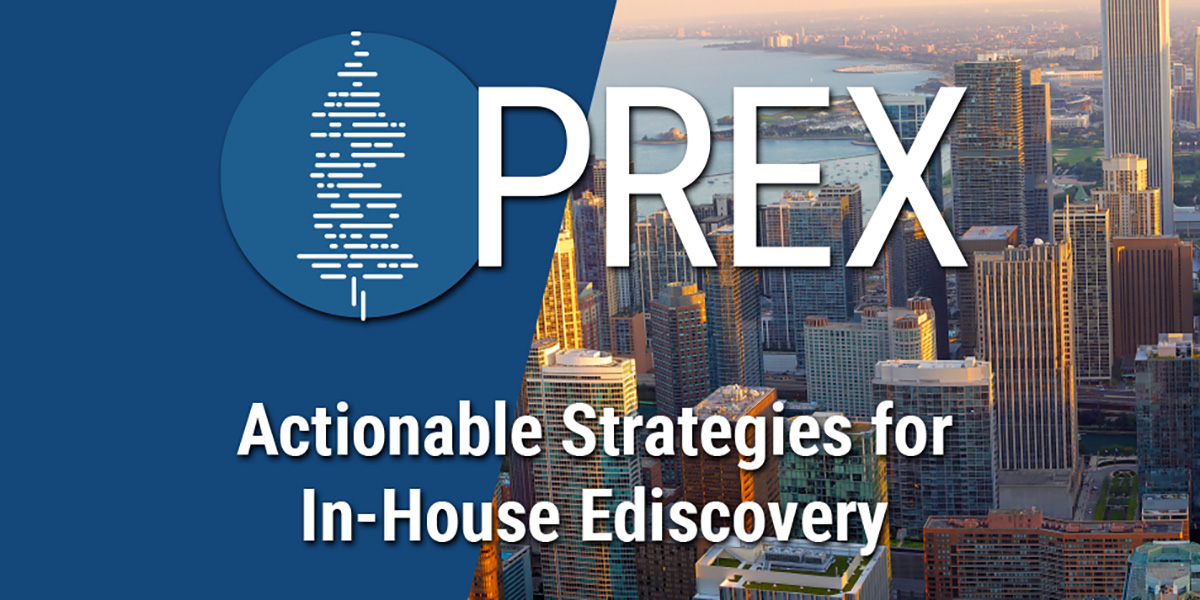 Over the last few months of travels to visit customers and go to legal conferences, the most asked questions I get are:
1. Why come to PREX, and
2. Why Chicago?
"Why Chicago" is easy — after seven years, we thought it was time to take the show on the road. While Portland is lovely, it isn't that easy to get to — especially from all points east. Don't worry! We're still bringing that Pacific Northwest flavor of hospitality and delight for which PREX is renowned. Chicago is an amazing city and we're working on creating special experiences for which PREX is known.
As for "Why PREX," you need only to consider that PREX truly is the premier conference for in-house ediscovery professionals. Our outstanding faculty of over 50 seasoned practitioners, industry luminaries and jurists bring real-world experience and expertise to a broad range of critical topics to elevate the practice of ediscovery. Sessions are designed with in-house in mind, and appeal to those looking for practical tips and techniques to mature their ediscovery processes, to those ready to tackle the unknown challenges of tomorrow.
Our speakers go out of their way to focus on what's important to the attendees — like the "Driving Down the Cost of Discovery" session, where audience members will choose topics on-the-spot with our panel of experts prepared to take them on. Or our Ediscovery 101 series with its TED-style presentation format where practitioners share in-the-trenches experiences across the EDRM spectrum. And hands-on sessions ensure we're meeting one of the principle goals of PREX from its earliest days to continually refine and enhance the state of best practices in ediscovery.
PREX promotes a unique learning experience in other ways, including the opportunity to meet and establish connections with other ediscovery professionals ("been there, done that, and ready to share"). Our technology spotlights deliver hands-on, real-world solutions to challenges often facing every organization. And our incredible keynote presentations always deliver thought-provoking and insightful commentary on the future of law and social justice.
I hope you will join me in Chicago to share your wisdom, gain valuable and practical experience, and elevate the contribution you make every day in ediscovery. Adventure awaits!