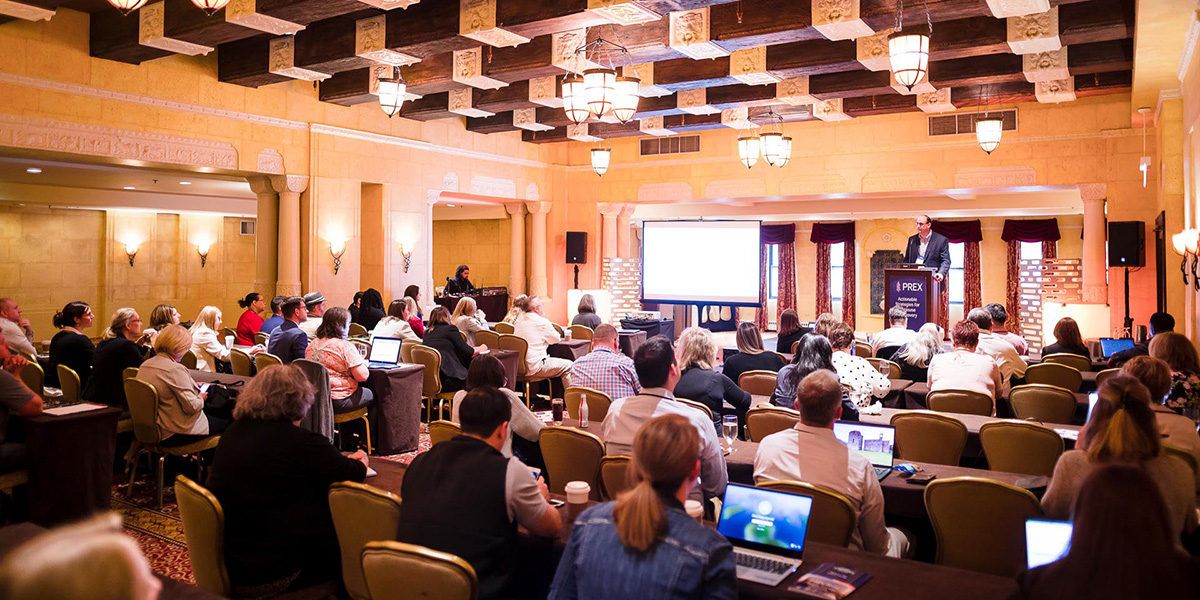 We may be a bit biased, but we're confident that those who were able to join us at PREX 2019 will agree: we had an incredible week. As Brad described during his conference wrap-up on Thursday, PREX was a truly inspiring event designed to promote excellence and innovation among ediscovery professionals.
This year, we took PREX on the road and hosted our eighth annual conference at the gorgeous InterContinental Hotel in downtown Chicago. The eclectic venue was originally built as an athletic club in 1928, and has retained its iconic elegance throughout the ensuing decades.
The 2019 agenda featured 18 break-out sessions, three plenaries, and two incredible keynotes. Education sessions provided insights from practitioners on innovative approaches to drive down the burgeoning costs of ediscovery and address the challenges of evolving collaborative applications and mobile devices, and also offered best practices for responding to both preservation and discovery obligations. The opening plenary presented a totally different take on AI and machine learning, exploring the issues that arise when AI itself becomes discoverable.
As we interacted with attendees, it was clear that our faculty of more than 70 speakers were delivering on the promise of providing actionable strategies and take-aways for in-house ediscovery.
The Hon. Paul Grewal's interview of our keynote speaker Preet Bharara, former US Attorney for the Southern District of New York and author of the newly released book, "Doing Justice," was both thought-provoking and entertaining. Preet shared his experiences as a prosecutor and presidential appointee with humor and relatability. On Thursday, the Hon. Bernice Donald (United States Court of Appeals for the Sixth Circuit), was truly inspirational. Her calls to action for creating a more inclusive justice system, both as a keynote presenter and as a diversity and inclusion panelist, provided valuable insights and hope for a more equitable future.
PREX is indeed all about community. The enthusiasm and positive energy, from the welcoming reception to the closing People's Court debates (honestly, bring-your-own-dog should be a thing), reflected a genuine commitment to learning from one another, creating new connections, and bringing innovation and transformation back to our organizations.
PREX is us. We can't wait to do it all again in Philadelphia in 2020!