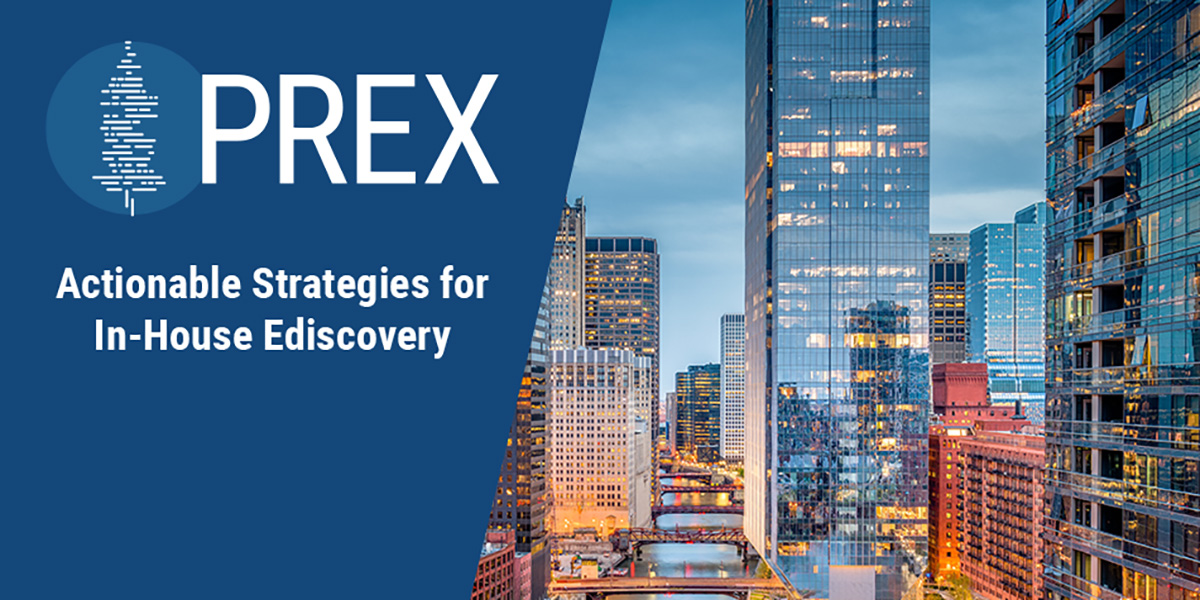 We're getting so excited about PREX 2019, the premier conference for in-house ediscovery professionals.
This year we're taking PREX on the road to Chicago September 17-19 — a new venue, but the same commitment to high standards when it comes to the agenda featuring 21 CLE-accredited sessions and more than 50 exceptional speakers.
This year, we have four tracks spanning two days to include hands-on development workshops and sessions providing specific plans of action for all the key team members of your team. PREX focuses on delivering a framework for systemic improvement and practical advice for in-house ediscovery professionals.
I'm excited about the Ediscovery 101 series where practitioners will be sharing their own stories of bringing discovery in-house. The Best Practices track is all about delivering tips and tricks to make your discovery process more effective, including the return of popular topics like "The Legal Hold Hot Seat" and "To Purge or Not to Purge." The Leadership Track offers industry luminaries an opportunity to share their secrets for driving down the cost of discovery, dealing with emerging technologies, and the role that special masters can play.
PREX also delivers with its keynotes, this year to include Preet Bharara, former U.S. Attorney, Distinguished Scholar at NYU School of Law, and Facebook's VP and Deputy General Counsel for Litigation, the Hon. Paul Grewal.
I do hope you can join us at The InterContinental in Chicago in September.