We had a few minutes to sit down with Michelle to chat about our favorite travel spots, what we missed most about college, and which Disney Incredibles character was the greatest superhero!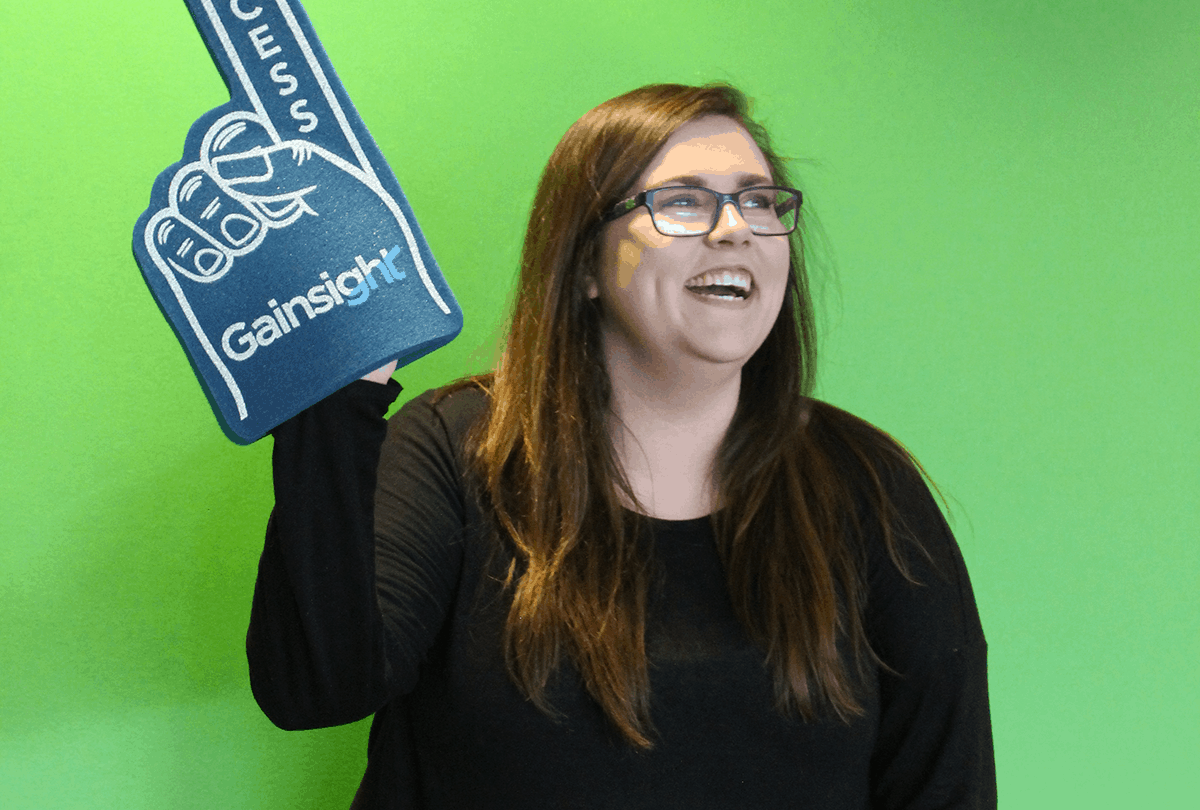 Michelle Ruch
Customer Success Manager
Zapprovian for 1 1/2 years
Tell us what you love most about Zapproved's culture.
I really love that Zapproved has such an open and honest culture. You can turn to any of your teammates and speak your mind without feeling nervous or worried.
What attracted you to/how did end up at Zapproved?
I had a friend that grew up in the Portland metro area and, when I began applying for jobs, he introduced me to Sarena on the Z-team. I kind of fell in love with everything about Zapproved during the interview process and a city as great as Portland sold me entirely.
If you could add a suggestion box at Zapproved, what would be your first suggestion?
Bring back Meditation Wednesdays!
What is something you didn't expect would happen when you came to work at Zapproved?
I didn't expect to start in one department and end up in another. I love that the leadership team here trusted me and let me play to my strengths. I joined a team that really aligns perfectly with my long-term career goals and pushes me to learn new things every day.
What is your favorite local business in Portland?
Grand Marketplace & and City Home.
Portland is a pretty unique place, what is your favorite part about living and working in the Portland area?
There is always something to do! New restaurants, great scene for music and shows, being outdoors.
If you woke up tomorrow in the body of someone else and you had 24 hours, who would it be and what would you do?
Probably Anthony Bourdain. That man visits the most amazing places and meets phenomenal people. I wouldn't have any specific ideas of what to do in mind, as long as I'm in a foreign country enjoying a good meal and glass of wine with folks who have an interesting story.
Do you have any outside-of-work-life talents? Secret violinist? Are you a blue-ribbon bowler? Do you have a knack for crafting? Please share.
It's not really a talent, but I like to think I'm pretty crafty!
What is the strangest thing you have ever eaten?
I tried a lot of really interesting stuff when I studied abroad in Brazil: chicken hearts, bone marrow from a fish, piranha.
What are the top 3 emojis in your phone that you've last used?



If you won a free plane ticket for anywhere in the world and left tomorrow, where would you go?
Croatia! I know it's not anywhere tropical or your typical vacation spot, but that country has so much natural beauty.
After a stressful day, what is your favorite thing to do to relax?
Be out and about. If it's been a stressful day, then I'll head to a park or take a drive to the coast. Any place to clear my head.
What is your go-to meal to make when you've had a long day?
I am a horrible cook, so if I've had a long day then the last thing I'll be trying to do is whip something up in the kitchen.
If you could be any fictional character, who would you choose?
Edna Mode – I'm convinced she was the greatest superhero in The Incredibles 🙂
What do you miss most about being in college?
I miss sleeping in! I'm still trying to become a morning person. I never had classes earlier than 9:30 am in college and now I made my schedule so that I'm in the office by 6:30 am.
Any last minute thoughts or insights you'd love to share?
I'm a huge believer in karma. Work hard every day. Have good fun. Be kind. Everything else will fall into place.
• • •
Stay tuned for more interviews from our "Z-Spotlight" series!
Want to join Michelle and other fellow Zapprovians? We're hiring. Check out our openings here.