Michael Quartararo, Director of Litigation Support Services at Stroock & Stroock & Lavan LLP, a Zapproved customer, was named E-Discovery Person of the Year at the Association of Certified E-Discovery Specialists (ACEDS) 2016 E-Discovery Conference and Exhibition. The nominees were all pioneers and innovators in the ediscovery industry and are dedicated and committed to advancing the profession and remaining at the forefront of technology advancements, education, and training.
"At Zapproved, we recognize customers who demonstrate leadership in ediscovery best practices," said, Jennifer Bantelman, Zapproved's Director of Customer Success. "Michael is a thought leader and innovator and we wanted to congratulate him on this accomplishment."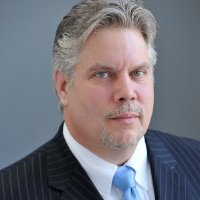 Michael Quartararo is the Director of Litigation Support Services at New York-based Stroock & Stroock & Lavan LLP, and the author of the forthcoming book Project Management in Electronic Discovery: An Introduction to Core Principles of Legal Project Management and Leadership in eDiscovery. Stroock & Stroock & Lavan LLP is a law firm providing transactional, regulatory and litigation guidance to leading financial institutions, multinational corporations, investment funds and entrepreneurs in the U.S. and abroad. The firm hast 300 attorneys across their New York, Los Angeles, Miami and Washington DC locations.
Mr. Quartararo has a long and distinguished career in the legal field in handling and managing complex ediscovery operations involving multiple parties and multiple lawyers. He is a project management professional, technologist, and teacher with 20 years of experience in the legal services industry and frequently writes and speaks on issues related to project management, ediscovery, and litigation support.
From the team at Zapproved, congratulations.