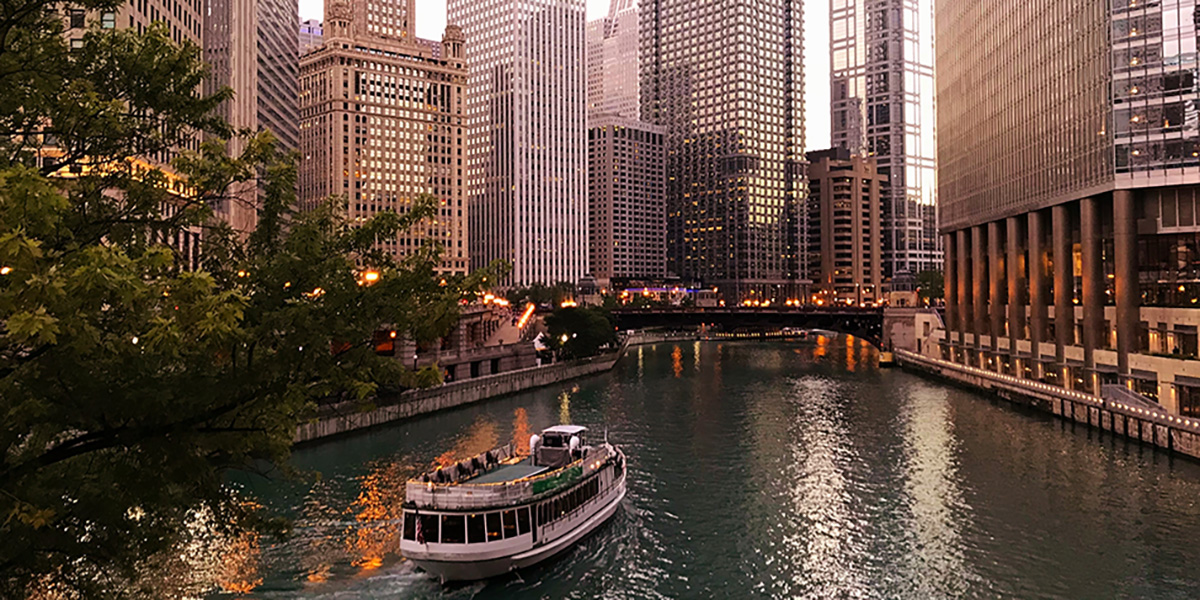 Looking to make the most of your time in Chicago? From art museums to sporting events to architectural landmarks, this world-class city is filled with endless possibilities. The Intercontinental Hotel is located at the heart of Chicago's Magnificent Mile, providing a convenient home base for your exploratory adventures.
For those seeking a quick and efficient history lesson, look closely at the exterior walls of the Tribune Tower, located a few steps away at 435 N Michigan Avenue. This seemingly ordinary 1920s skyscraper is home to dozens of tiny archeological treasures. Nestled in the building's exterior walls are fragments of famous structures from around the world, collected and donated by Chicago Tribune reporters returning home from international assignments. Among the pieces are bits of the Parthenon, Angkor Wat, the Taj Mahal, and the Great Pyramid of Giza. While pocketing this type of souvenir would be frowned-upon in the modern era, the installation provides an unexpected way to experience many well-known monuments without the need for a passport. The building is currently being renovated, with scaffolding obscuring its exterior. To view the artifacts up close, visit the Chicago Tribune's meticulous online archive.
In a metropolitan area that's home to more than nine million people, there's always something exciting to do. If you find have extra time between PREX activities, or you'll be staying in Chicago for a day or two after the conference ends, we have a few recommendations. Consider strolling through the exhibit halls at one of the city's many museums. The Art Institute of Chicago acknowledges visitors' busy schedules and has created a one hour tour for patrons who are short on time. If you have more specific creative interests, check out the Design Museum or the newly-opened American Writers Museum. PREX attendees who prefer outdoor activities will enjoy a waterfront stroll or a visit to the world-famous Cloud Gate sculpture (popularly known as The Bean).
September marks the end of summer festival season in Chicago, and the city tends to bid farewell to the warm weather in style. During PREX week (September 16-20), you'll have the opportunity to check out the World Music Festival featuring artists from across the globe. This free festival takes place in venues throughout the city, so be sure to check the listings to find performances that appeal to you.
Whether you've got an extra day or just a spare hour, we know you'll be delighted by the activities Chicago has to offer. We hope you'll enjoy our suggestions, but please feel free to share your personal Windy City tips and discoveries with us!